As with every year in the past, there were thousands of amazing, must-hear and under-the-radar indie music releases in 2014. If you've been following IRC, you've heard some of the most promising and unique, many that were not featured anywhere else online before being profiled on IRC. And, in the coming weeks, we're going to be posting more great releases from 2014 that are worthy of your time from bands you've probably never heard of before. We also hope to put together a posting of the bands and songs in 2014 that all of you liked the most.
Also, don't miss Vol. I and Vol. II of the Top DIY of 2014 series; there's plenty of great bands to watch and amazing tracks to listen to.
Throughout the year, we post obscure but talented artists and bands in series like DIY Bands to Watch, 5 Bands That Rock; 7 Bands You've Gotta Hear; In Dee Mail and Artist of the Week, to name just a few of our long-running, popular playlist series. Many of you have asked what happened to the Top Ten Songs playlists – we'll do our best to revive them in 2015.
North By North – Something Wicked
Chicago's North By North rock it out on their 2014, 18-track LP debut, Something Wicked, channeling the magnetically electric ferocity of Jack White's guitar playing, and mixing it with the shadowy dark pop influences in the vein of Queens of the Stone Age to create their own mysterious, raucous hard rock sound.
The trio's mix of thrashing garage rock with 70's-styled psych and 80's arena rock on songs like "Burn It Down," "Blood & Glitter," and "Her Name Was Vengeance" set them apart from many of their DIY contemporaries. And yet to see them walking down the street you'd never guess they were the musicians behind such awesome, riff-heavy rock. In fact, the album is so good, it was hard to pick just a couple of songs to highlight. It's too bad that – even after this posting – so many people will never know about one of the best under-the-radar rock albums of 2014.
"Burn it Down" – North By North from Something Wicked
Lurching into the cafe speakers with ringing, blazing guitar work by Nate Girard, the unforgettable and passionate vocals of Kendra Blank (who also plays keyboards) and the energetic and ferocious drum work of Dylan Andrews, this Windy City band has managed to release one of the best, yet largely overlooked, debut rock albums of 2014. And that's not just the consensus in the cafe; check out what others are saying about North By North and Something Wicked.
Once you've listened to this double album a couple of times, you're likely to see why it has garnered such praise with rock and rollers. And some of you will be as baffled as we are about why this band hasn't broken through as one of the best new rock bands of the year. Not surprisingly, the band's top musical influences are The White Stripes, Queens of the Stone Age, Arctic Monkeys, Black Keys, and The Kills. North By North have shared the stage with alternative and DIY bands such as The Ivorys, Swimsuit Addition, The Cunning, Inspector Owl, and All Eyes West.
"Her Name Was Vengeance" – North By North from Something Wicked
In May, the band released a double single, "Mama Gold/Break Some Bones," that offers more hard-hitting rock and roll for, as the band says, "the intellectual," or, "the thoughtful individual whose ears require more than four chords and a chorus to get them off. " For those who bemoan the alleged decline of rock, North By North are one of many bands we've feature since 2007 that demonstrates that under-the-radar, DIY indie rock is alive and well. That's what Indie Rock Cafe is all about; we don't just regurgitate what dozens and dozens of other blogs are posting every week. Instead, we're committed to documenting the rarely heard, but amazingly good, music that would otherwise go unnoticed, and unrecorded, in the annals of DIY rock history.
Visit North By North on Facebook
FEiN – FEiN Times
Hailing from Los Angeles, the DIY alternative rock band, FEiN, are not your run-of-the-mill LA rock outfit. In fact, the band's debut EP, Fein Times, released in August, features songs like "#Grownupz," which the band calls "a tongue-in-cheek tune about trust-fund babies, mad stacks, Buddhism, bass drops, and memorizing the days of the week." Together with other tracks like "Monay Grabba," the EP has been gaining ground throughout the second half of the year. In fact, "#Grownupz" with it's sick melodic allure, was featured as the opening track on Tunecore's Summer Songs compilation. Their sound has been called "Vampire Weekend's bitter cousin and "Grizzly Bear meets a more electronic Arctic Monkeys." However one wants to label their sound, the duo dabble nicely with integrating pop and electronic elements.
The unsigned duo of former session guitarist Luke Walton and Brandon Woodward (drums, guitar, keys, vocals) have been gaining ground in the ball-busting world of LA's underground scene, including a well receive show at the Troubadour, the iconic LA club that helped launch famous bands and artists like Led Zeppelin, The Byrds, Bob Dylan, Neil Young, The Eagles, Elton John, and Bruce Springsteen and the E Street Band. Both Walton and Woodward have also played separately with The Beach Boys, and Walton toured with The Doobie Brothers as a session guitarist. Imagine that for young musicians? The duo's wide musical influences include Mother Mother, St. Vincent, Portugal. The Man, Saint Motel, Belle Brigade, and Everything Everything .
"#Grownupz" – FEiN from FEiN Times
"Monay Grabba" – FEiN from FEiN Times
Wrong Body – BIG
From the city of Boston, home of dirty water, baseball and clam chowdah, the DIY band Wrong Body delivers tightly structured post-rock inspired by the 'D.C. sound' (but which is not, they proclaim, '90's revival' rock) on their debut album, BIG. The title track single drives hard with chunky guitars and raw riffs, raucous drumming and the high-pitched, sort-of-Ozzy-but-not-really vocals of guitarist Andy Szymcik, creating a 'big' rock sound that deserves a spot headlining a hot Boston club. The second track, "Medal of Honor," starts out slow with jangling guitar licks and subtle beats and then builds and blasts into a full throttle rocker with an interestingly ghostly chorus.
Wrong Body formed in August 2010 when Syzmcik met guitarist Bryan Mastergeorge while working at an electronics store. The two bonded over the first Rival Schools' album, and set out to emulate it along with their other big influences like Fugazi, Jawbox, Nada Surf and Burning Airlines.
The rare common link of musical inspirations propelled the duo to get serious about jamming together and putting together a sick rhythm section to form an official rock band. Not long after, drummer Steve Delany and bassist Jonathan Hislop joined, marking the creation of one of Boston's best DIY bands you've never heard of. If you have, chances are you caught them opening for Therefore I Am, The Bynars, Ghost Thrower, or Foreign Tongues.
"Big" – Wrong Body from Big
"Medal of Merit" – Wrong Body from Big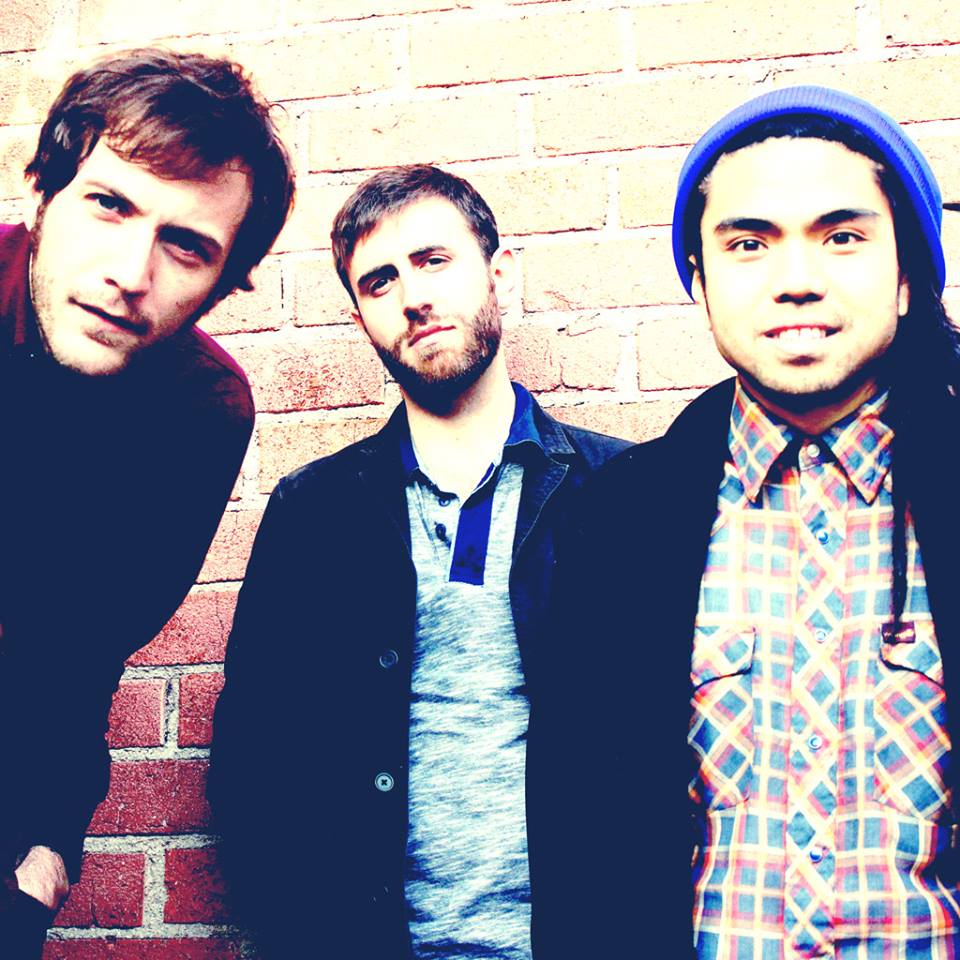 The Electric West – Dusty Trails
There are probably more bands in the Los Angeles area than any other one region in the world. So, you could say, they're a dime a dozen. But then there are bands that stand out from the blur of all the others, like DIY post punk psych outfit The Electric West. Formed in 2012, the band released their self-produced debut album, Dusty Trails last year featuring tracks like the riff-heavy, dark "Who's Big Enough" and "Devil Horse."
The band members include Lee Lewallen on bass and vocals; Chandler Sterling on guitar and keys, and Byron Pagdilao on drums. The Electric West counts among their biggest musical influences Interpol, Sunset Rubdown, Wolf Parade, Interpol, Arctic Monkeys, Bad Brains and Prince. Around the megalopolis of LA, the band has opened for groups like Owenstone, The Shivas, Gravy's Drop, The Black Heartthrobs, Ghost Noise, and Hex Horizontal.
"Who's Big Enough" – The Electric West from Dusty Trails
"Devil Horse" – The Electric West from Dusty Trails
Rhino House Band – Golden Summer EP
Straight outta Brooklyn, indie pop rock band Rhino House Band serve up some stellar melodies, harmonies and pop-inspired guitar riffs on their 2014 Golden Summer EP thanks to songs like "Little Things" and "James' Song." The band first formed in the college town of New Paltz, New York, comprised of students from the local SUNY campus. The band's first public performance was at the town's Rhino Records shop, and it went off so well that they decided to name their band after the shop. As the band played more shows around town, their crowds became larger, and soon, they were a buzz band on campus, drawing attention of the local press thanks to songs like "Wallkill River Demo."
By the time graduation came, the band's farewell concert at Snug Harbor turned out to be the second best-selling show of all time at the venue. Golden Summer is the reconfigured band's first release since relocating to Brooklyn. The new trio includes Ricky Demetro on vocals and guitar; Steven Bartashev on drums and background vocals and Joey Vergara on bass. The band's top musical influences are The Beatles, The Strokes, Vampire Weekend, Paul Simon, and Best Coast.
"Little Things" – Rhino House Band from Golden Summer EP
"James' Song" – Rhino House Band from Golden Summer EP
Ontologics – Something to Needle Over
The Providence, Rhode Island DIY band, Ontologics', debut album, Something to Needle Over, showcases their own brand of jam-tronica, trip hop, and post and prog rock fusion, sprinkled with psychedelic prose and melodies. The band members spent a year writing, rehearsing, recording and mixing before releasing their debut.
Singer/songwriter and multi-instrumentalist Ian C. (short for Campopiano) has an unconventional and experimental love for the fusion of genres and unique prose as well as "various forms of string and percussive instrumentation and sampling." The other pivotal member is drummer Matt Walshe who approaches percussions with the world of possibilities and forms that he selects from to make it fit the intent of the song, covering the range from rock to hip hop and with complex time signatures and dual drum arrangements in the mix.
Ontologics have previously opened for artists like Godsmack, Michelle Branch, and Gruvis Malt, and they count among their biggest musical influences King Crimson, Beck, Peter Gabriel, Beastie Boys and The Noise.
"Something To Needle Over" – Ontologics from Something to Needle Over – Jan. 10th
Something To Needle Over – Ontologics from Something to Needle Over
Hemmit – Antimatter
From Portland, Oregon, the garage rock duo, Hemmit, featuring Adam Rohosy and Keith Fleming, belts out high-energy, melodic rock complete with vicious guitar riffs and even howling on songs like the short, rapid fire DIY hit-worthy track, "Everything Is Fine."
That song, and the second recent single, "15 Minutes," were released on the duo's 2014 release, Antimatter, the follow up to their marginally successful 2008 debut, Rocketride, an album that received regular college radio airplay. In fact, the single "Yeah, Right Now" was featured on MTV's Shreducation Season 2 and became a No. 1 hit on the rock charts at Our Stage. A second single, "Hold Out," was selected for Dirtbag Music's Navy Seals Tribute Vol. 2, and the band was featured on Diesel U Music's Emerging Artists Show on Boston's WFNX FM. Ronosy and Fleming list among their top musical influences Motorhead, The Ramones, The Pixies, The Posies and Bob Mould.
"Everything Is Fine" – Hemmit from Antimatter
"15 Minutes" – Hemmit from Antimatter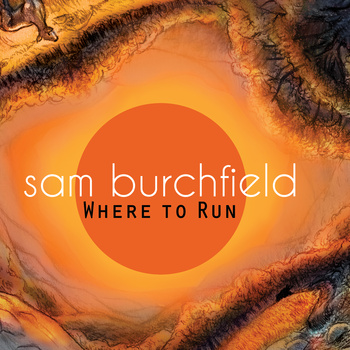 Sam Burchfield – Where To Run
Atlanta DIY singer and songwriter Sam Burchfield blends a unique mixture of funk, blues, rock and R&B in standout songs like the soulful "Monopoly" and the upbeat and romantic, "Here Tonight." How has a talent like this remained under cover? Well, as anyone who has followed IRC for long knows, we feature incredibly talented, under-the-radar artists year round. Yet Burchfield is one of the best 'unknown' vocalists we've heard in some time; his vocal abilities and range are apparent in his passionate and sultry vocals you can hear for yourself on the songs below.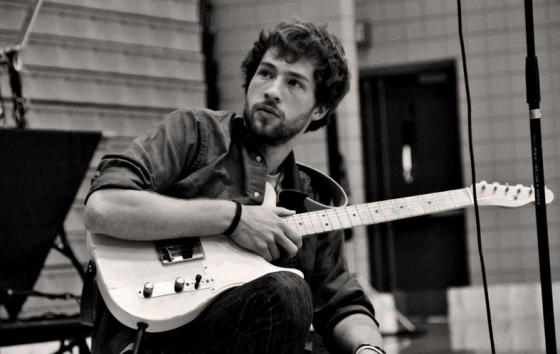 He was raised in South Carolina where he had an immersed exposure to different styles of music and began playing the guitar at a young age and discovered his vocal abilities which were honed as he maneuvered through the awkwardness of adolescence. His musical influences are not the typical names we see for artists featured on IRC – ZZ Ward, James Morrison, Ray LaMontagne, and Joe Bonamassa. His accomplished band members and contributors include Spencer Smith on drums; Phil Scheidt on bass, Zach Wells on guitar and banjo, and a trio of horn players – Richard Sherrington, Dashill Smith, and Will Scruggs. The group's 2014 release is Where To Run.
"Monopoly" – Sam Burchfield from Where To Run
"Here Tonight" – Sam Burchfield from Where To Run
Sam Burchfield Official Website
The Hickory Town Ruckus – Old City Night
The raspy vocals of Lancaster, Pennsylvania folk singer/songwriter Gordon Smoker, aka, The Hickory Town Ruckus rise up to a melodic chorus "some day before I die, I'd like to see Holland in the spring time" on the track of the same name, "Holland in the Springtime," from his sophomore DIY LP, Old City Night. The album also contains the song "I Held You Close." Smoker, who is an RN by professional, is truly a dedicated unsigned artist – he has no backing, label or publicity budget, but writes and records music simply to "make it available and visible." His musical influences include Counting Crows, Joshua Radin, Blackhawk and Switchfoot.
"Holland in the Springtime" – The Hickory Town Ruckus from Old City Night
"I Held You Close"– The Hickory Town Ruckus from Old City Night
By Philip E. Daoust