Feast your ears on this: one of the best singles' playlist of new bands so far this year. Of course, the predominant buzz about this weeks' new releases revolves around new albums by heavy-hitter bands like
Wavves
,
The Strokes
and
Depeche Mode
and
Wire
leading the way.
Here's where it gets even better – there is also a terrific assortment of singles from releases from artists and bands that many people have never heard of that collectively adds up to one kick-ass playlist of 2013. In celebration of spring, we encourage streaming this playlist uninterrupted from start to finish – it should run itself without having to click each song.
Once you fire it up and let it run all the way through, we think you'll agree it's a kick-ass playlist, and it's a spring-feeling kind of playlist too, even while spring is still struggling to break loose to full bloom for millions of Americans this year (Ground hog ESP my ass).
Again, from our point of view, this is one of 2013's best variety of singles playlists highlighting new album releases of the week, and there have been a lot of good Best New Music Releases (click for more) weekly playlists this year, making 2013, so far, a great year for music from lesser-known bands, and almost completely unknown, or brand new, DIY bands we've been profiling for months.
The firey surf rock, punk pop band Wavves has dropped "Afraid of Heights," the band's newest album, and perhaps the most anticipated of the week after music lovers started discovering that perhaps the top album of the week was not going to be The Strokes latest effort, as we explore in our review of Comeback Machine, an album that will likely take Strokes' fans some time to process, including yours truly.
In fact, the Strokes mediocre paved the way for Wavves new album to clearly take the spot for Album of the Week – a review of that coming soon. Stream Afraid of Heights on Spotify.
Add it up: big new albums from Wavves and The Strokes spark some passionate debate among critics and music lovers, but overall are considered successes, and long-time veterans of the music world, Depeche Mode and Wire, also please fans with well-received new albums and the singles that have emerged from them. And then it starts to get really interesting; there are even more impressive singles of all flavors from new albums out this week by artists that many people may have never heard of before, including Little Green Cars (a favorite new folk rock band), Tartufi (amazing sonic journey), The Milk Carton Kids (Simon and Garfunkel, circa 1967), Mwahaha (celebration of love) Twinstar (dream pop groovin') and Lapland (warm and smooth).
Plus, Julian Lynch, Crime and City Solution, Wax Idols and Warm Soda all chime in with decent singles too; obviously, can't speak for the albums themselves, but we expect that some of these singles will compel some music lovers to get the albums.
"Demon to Lean On" – Wavves from Afraid of Heights on Mom+Pop/Warner Bros.
Official Music Video for "Demon to Lean On"
Double-shot: "Afraid of Heights" – Wavves from Afraid of Heights on Mom+Pop/Warner Bros.
"All the Time" – The Strokes from Comedown Machine (CD)
"Heaven" – Depeche Mode from Delta Machine (deluxe) on Columbia Records

"Love Bends" – Wire from Change Becomes Us on Pinkflag
"The John Wayne" – Little Green Cars from Absolute Zero on Glassnote Records

"The Ash & Clay" – The Milk Carton Kids from The Ash & Clay on Anti- Records
"My Love Takes Me There" – Crime & The City Solution from American Twilight on Mute
"Gloves" – Julian Lynch from Lines on Underwater Peoples
"Love" (featuring Merrill Garbus of tUnE-yArDs) – Mwahaha from Mwahaha on Plug Research
"Underwater" – Tartufi from These Factory Days on Southern Records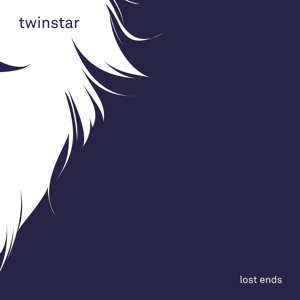 "Lost Ends" – Twinstar from The Sound of Leaving on Commercial Suicide
"Where Did It Go?" – Lapland from Lapland on Hundred Pockets Records
"When It Happens" – Wax Idols from Discipline & Desire on Slumberland Records
"Busy Lizzy" – Warm Soda from Someone For You Out on Castle Face Records
"Forlorn" (ft. Busdriver) – Lapalux from Nostalchic on Brainfeeder