Deerhunter's prolific musical genius,
Bradford Cox
, has been one of our favorite 'indie' musicians for years. In addition to his work on his mothership, that is
Deerhunter
, Cox has lots of other music projects and collaborations, including the most popular of them all – his solo work under the moniker
Atlas Sound
, a project that has turned out dozens of spectacular singles, EPs and LPs.
This week, Atlas Sound officially released Parallax, an album we are keen to hear right away. What we have heard so far sounds like another fine release from Cox. It is much more stripped down Cox, with a handful of meandering, somber tracks dominated by guitar, vocals and synths. The official lead single from the LP, "Terra Incognita" is a mellow – some might say melancholy – acoustic guitar and vocals dominated composition, and much the same with the more drifty "Te Amo."
"Terra Incognita" – Atlas Sound from Parallax
Double-shot: "Te Amo" –  Atlas Sound from Parallax (via Rawkblog.net)
One for the Road: "Flagstaff" –  Atlas Sound from Parallax (via Minneapolis Fuc*ing Rocks)
Juno's New Group of the Year Said The Whale
2011 has been a good year for Vancouver indie folk pop band Said The Whale. In March, the band won the honorary Juno Award for New Group of the Year, and four months later Canada's CBC premiered a tour documentary about the band's rise to 'indie' fame . Today the band officially released their four-track New Brighton EP, the first offering from the band since their widely-acclaimed 2009 album, Islands Disappear. Here is the title track via the blog Consequence of Sound. Also, listen to a couple of tracks from the March 2012 LP, Little Mountain.
"New Brighton" – Said The Whale from New Brighton EP


Built Like Alaska: Band to Watch in 2012
In kind of keeping with the northern wilderness theme for a bit here, the Oakdale, California band Built Like Alaska's new single, "Antique Love," from their new, and third, album, In Troubled Times, is a perfectly simple folk pop track that really exemplifies not just the musical talent of the band, but also the vocals of lead singer Neil Jackson. We have yet to hear the entire album, but what is clear to us is that 2012 could be the best year yet for Built Like Alaska, just based on the double-shot of "Antique Love" and "John Henry." BLA are an IRC Band to Watch in 2012.
"Antique Love" – Built Like Alaska from In Troubled Times
"John Henry" – Built Like Alaska from In Troubled Times
Crystal Stilts Drop new EP; Kurt Vile Releases Deluxe of 'Smoke Ring' and Summer Camp's Latest Album
We've been fans of Crystal Stilts from the first couple of singles we heard a few years ago, and so we're always happy when the band releases new material, even if it is only a EP – we'll take it. Here's the lead track, "Dark Eyes" from Crystal Stilts Radiant Door EP, out now on Sacred Bones. Plus, a new deluxe edition of Kurt Vile's recent Smoke Ring For My Halo is out this week with the lead single, "The Creature," plus the latest song from Summer Camp's new LP, Welcome to Condale.
"Dark Eyes" – Crystal Stilts from Radiant Door EP
"The Creature" – Kurt Vile from Smoke Ring For My Halo (deluxe edition)
"Better Off Without You" – Summer Camp from Welcome to Condale
New Singles from Bear & Moose, A Band of Bees, Shy Mirrors, 13Ghosts, ARMS and Dad Rocks!
Well, here we go with another band name that connotes images of the life in the northwestern U.S. and Canada – Bear & Moose; plus, the title of their new single, "Wear the Wolf," is just more wild imagery.  Plus, a new single, "I Really Need You," from A Band of Bees new album reminds us so much of Van Morrison's Astral Weeks period – songs that are a cross between R&B, folk and rock, and yet manage to sound so organic and free-spirited at the same time.  Also, new singles from Shy Mirrors, 13Ghosts, ARMS and Dad Rocks!
"Wear the Wolf" – Bear & Moose from Bear & Moose
Double-shot: "I'm Back" – Bear & Moose from Bear & Moose
"I Really Need Love" – A Band of Bees from Every Step's A Yes
"Breakout" – Shy Mirrors from Sailed Blanks
Double-shot: "Track Changes" – Shy Mirrors from Sailed Blanks
"Dr. Bill" – 13Ghosts from Garland of Bottle Flies
"Fleeced" – ARMS from Summer Skills (self-released)
"Weapons" – Dad Rocks! from Mount Modern
"Sucker Punch" – Jonathan Coulton from Artificial Heart
"Hexagons II (The Flight)" – Esben and the Witch from Hexagons EP
"The Same Thing" – Cass McCombs from Humor Risk
"No Place Like Home" – Owen from Ghost Town
"Movimento Perpetuo" – Carlos Paredes from Movimento Perpetuo
"Stitches"– Polinski from Labyrinths
"Endless Summer" – The Jezabels from Prisoner
"The Vision (Let Me Breathe)" – Joker with Jessie Ware & Freddie Gibbs from The Vision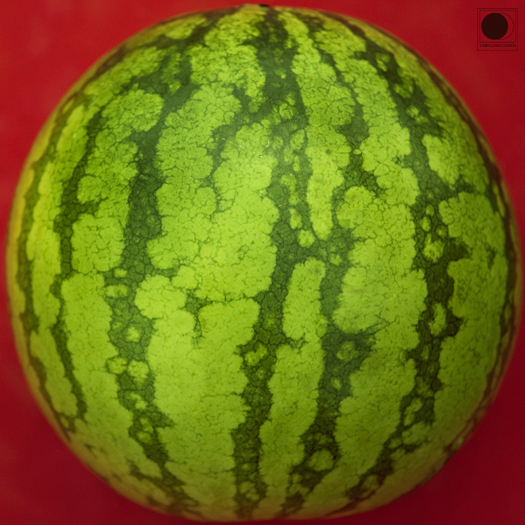 "Facing the Sun" – Treefight For Sunlight from A Collection of Vibrations For Your Skull
"On Call" – Zambri from Glossolalia EP
"Crazy Clown Time (download) – David Lynch from Crazy Clown Time
In Dee Mail Releases of the Week: Vanasprasta & Adam Hoffman Revival
If you listened to last week's Best New Releases, then you know we had a lot of releases sent to us directly by artists and bands themselves. In fact, we covered more new releases from DIY bands than any other major 'indie' site on the web, highlighting not only the bands that get profiled on nearly every blog and music site, but many artists that get zero, or near zero, coverage by music bloggers and especially not mainstream sites like SPIN, Rolling Stone, Spinner and others.
The first band is Vanasprasta is an unsigned Silver Lake-L.A. experimental rock band released the long awaited debut album, Healthy Geometry, on Nov. 1st to much less fanfare then we think it deserves.  Just for perspective, however, Vanasprasta are not exactly unknown. The band has been featured   blogs such as Consequence of Sound, L.A. Weekly, and Purevolume.
They have shared the stage with artists like Free Energy, Young The Giant, Yuck, Unknown Mortal Orchestra, and Linda Perry's Deep Dark Robot. Vanasprasta have been compared to Mars Volta, Kings of Leon, the Killers and Jeff Buckley. On Healthy Geometry, Vanaprasta have culled all of their influences, ranging from Modest Mouse to Pink Floyd, into a sound that can only be described as their own.
"Nine Equals Nine" – Vanaprasta from Healthy Geometry
Up next is piano-led from Sandwich, Massachusetts band,  Adam Hoffman Revival, who released their new album, You'll Get There, on Nov. 10th, featuring the lead single, "You & I." It's not hard to see why they include Ben Folds and The Beatles among their biggest influences. You can check out more songs and other band information at the band's Facebook page.
"You & I" – Adam Hoffman Revival from You'll Get There – Nov. 10th
Album Releases for the Week of Nov. 8, 2011
Atlas Sound – Parallax
Birdy – Birdy (U.K.)
Brian Eno – Panic of Looking
Brooke Fraser – Flags (Deluxe Edition CD/DVD)
Built Like Alaska – In Troubled Times
Caithlin De Marrais – Red Coats
Camille Bloom – Never Out of Time
Cass McCombs – Humor Risk
David Lynch – Crazy Clown Time
Edward Rogers – Porcelain
Fay Wolf – Spiders
Garrett Anderson – Within and Around (11/11)
High Highs – Ivy (11/11)
Hussey-Regan – Curios (Covers) (UK)
Jonathan Coulton – Artificial Heart
Laura Veirs – Tumble Bee/Folk Song For Children
Lissie – Covered Up With Flowers (Covers EP)
Medeski, Scofield, Martin & Wood – In Case the World (Live)
Meshell Ndegeocello – Weather
Nils Lofgren – Old School
Noel Gallagher's High Flying Birds – S/T (U.S.)
Ólöf Arnalds – Ólöf Sings (Covers EP)
Owen – Ghost Town
Pink Floyd – Wish You Were Here (Deluxe)
Rascal Flatts – Live
Rush – Time Machine 2011: Live in Cleveland
Said The Whale – New Brighton EP DC
Sigur Ros – Inni (Live CD/DVD)
Summer Camp – Welcome to Condale
The Bees – Every Step's A Yes (US)
Thea Gilmore – Don't Stop Singing (Lyrics: Sandy Denny)
Young Statues – S/T