Fresh Indie Tracks from Electro Pampas, TST, Grawlix, Storie Grubb, Shockmop & More
The latest Fresh Tracks indie playlist highlights DIY artists and bands including:
Electro Pampas. – New York, New York
The Sleeping Tongues – Brooklyn, New York
Grawlix – Boston, Massachusetts
Storie Grubb – Boise, Idaho
Chandler Marriott – Boerne, Texas
shockmop – Brooklyn, New York
Oh For – Helsinki, Finland
…and others
Also see our playlists on Spotify1, Spotify2, YouTube and Soundcloud.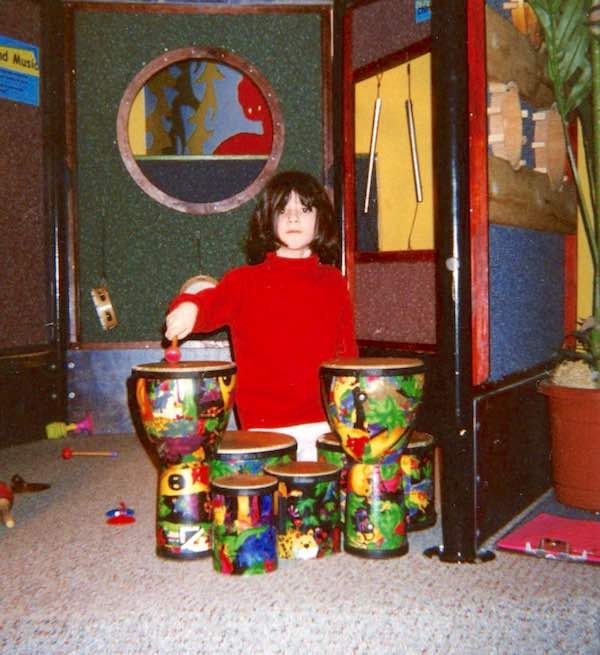 Electro Pampas – Pinch Disco
New York City solo artist, L. Valerie, who goes by the moniker Electro Pampas, has such a wonderful innocence behind her music and voice, and especially here on the track "Pinch Disco," which is nothing like the title implies – in that it's definitely not anywhere close to being disco.
Instead, it's a sparsely populated track with a high treble (really no bass at all) backbeat, a dulcimer and not much else but Valerie's cute vocals and repetition of lyrics that colors the song even more with a sense of long-lost innocence regained.
As we were reviewing "Pinch Disco," the lo-fi, experimental, electro-pop bedroom artist also dropped a split single featuring the needling experimental track, "After Midnight" with John Zealous and "The Feeling" with its understated funky aspect lead by a shaker, a few electric guitar notes and Valerie's whispery vocals contrasted with Zealous' deeper tones.
---
---
The Sleeping Tongues – "Confirmation Bias"
Let's switch it up. We've been following Brooklyn's The Sleeping Tongues for some time and this is one of the band's best singles so far – if not the best.
Each time the group drops a new single we can clearly hear the constant improvements in the band members' playing, style, in their verve and commitment to excellence. Few bands we know switch it up as much as these guys on each subsequent single.
On "Confirmation Bias," the newest single, there is an unmistakable likeness to Devo combined with a charging and explosive wall of guitars, vocals, drums and bass guitars, synths and keyboards for an all-out sonic assault.
If you live in Brooklyn, catch these guys live – they put on a romp of a show as evidenced by this track.
---
---
Grawlix – "Born For The Sun"
New England indie rock band Grawlix started out as an informal songwriting experiment that eventually evolved into the current six-piece group.
While the band members still practice in the art of songwriting, they also revel in blending noisy, yet harmonic, pop with rock elements and powerful vocals, as Grawlix's new track "Born For The Sun" demonstrates.
The song is off of the band's upcoming new album, Betwixt & Between. It will be their sophomore album and follow-up to the eponymous The Gumball Machine.
---
---
Storie Grubb – "Asking Questions"
For a few years now and counting, we've been following the multi-talented Boise, Idaho artist senor Storie Grubb.
This guy, who is also a serious sketch artist, is an entrepreneur of the "open-book philosophy" of indie music – that is, he purposefully sets out to make original music but that also pulls in styles and sounds from all aspects of music and music history. He embraces indie's implied allowance for creativity. And he is not afraid to totally immerse himself in off-beat, but also clever, indie rock story-telling and playing.
Grubb's newest single, "asking questions," (small caps intended) is more evidence in our minds – and we've said this in the past – of an under-the-radar musician who deserves to have a bigger following, and a following who has listened to his extensively exciting and engaging discography.
---
---
Chandler Marriott – "As I Am"
Chandler Marriott, who apparently uses the pseudonym 'Handler Ariott' as well, is a 19-year-old totally DIY one-man band from Boerne, Texas.
This is his latest single, "As I Am." Pretty good for a kid. We don't really have any other information on him because he's just starting out.
---
---
Shockmop – "Big Hit"
Like so many other bands, Shockmop has been burdened by the constant comparison between its recorded material and live act. The comparison being that they can't make a living with either.
Regularly rehearsing and recording inside Brooklyn's acclaimed studio, the Sweatshop, these guys have proven once again that they don't need to worry about no stinkin' comparisons. Do what you do right.
---
---
Oh For – "Willow Bark"
The Finnish indie duo Oh For consists of Nicky Hagen (percussion) and J. Gronberg (vocals, guitars).
The guys, who are also both synth players, met in 2008 but only in 2017 did they start to collaborate and enjoyed success with previous bands. Their new song, "Willow Bark," certainly got our attention for its originality and musicianship.
---
---
And a Few More…
---
---
---