There were so many under-the-radar indie and DIY debut albums dropped in 2016 that we need to share some more with you before 2016 really becomes a memory.
If you missed the first installment of Best Indie/DIY Rock Debuts of 2016, you may wish to start there. Also, check out the other posts – including ones with 50+ Likes – from the past couple months. Oh, and there's more coming. Plus the Top 10 Songs playlists will also be coming back.
Don't forget to follow us, Like us and check out our playlists that we've worked on for years via IRC on Spotify; plus IRC Facebook; IRC on Soundcloud, IRC on Twitter and IRC on Instagram. We need to feel your love to make this worth while because we do it for our readers, listeners and followers.
In This Installment:
Peyote Coyote – Pompano Beach, Florida
Candy Cigarettes – Portland, Oregon
Economy Island – Austin, Texas
Hiels – Kyjiv, Ukraine
COUNCIL – New York, New York
Peyote Coyote – Peyote Coyote
Peyote Coyote is a new psychedelic/garage rock trio from Pompano Beach, Florida. The three members, all FAU music majors, formed the band in late 2014 with the goal to make truly original psych rock.
Embracing the DIY aesthetic, the band recorded and produced their debut self-titled EP in their home studio and dropped it officially in April 2016, featuring standout tracks like the infectious, "Follow Through," with its semi-theatrical rock with tinges of 80's new wave and 70's punk influences.
Another standout track, "Desert," is noisy, gritty psych rock guitars with heavy hooks, bombastic bass and crashing drums all covered in layers of reverb and musical textures, and moments of dueling instrumentation between the band members, who are Ryan Huseman on guitar and vocals; Jake Stuart on bass, and Cari Giard on drums and vocals.
Peyote Coyote has opened for artists such as Rivers, -kids-, Sunghosts, and Mantra Love, with their biggest musical influences listed as The Doors, The Beatles, The Black Angels, The Dandy Warhols, and Band of Horses.
MP3: "Follow Through" – Peyote Coyote from Peyote Coyote
Candy Cigarettes – Candy Cigarettes
From one of the Pacific Northwest's most beautiful cities, Portland, comes Candy Cigarettes, the music moniker of one-man band, producer, vocalist and self-taught multi-instrumentalist Lane Mueller.
In this early 20s, Mueller says that he has written hundreds of songs, contributed music to film soundtracks, received radio play and received a growing reputation in Portland's competitive DIY scene, opening for established artists like Nurses, Frances Cone, and Minus the Bear.
His self titled debut dropped in April of 2016. Unforgettable tracks like "Selling Price" and "Molded Ocean" ordain Mueller's EP as one of the best debuts of the year. Also, don't miss The Beach Boys-influenced choruses and psychedelic beach pop for "Sweet Love."
Beginning in his mid-teens, Mueller taught himself to play guitar, bass, drums, keyboards, and piano.
His biggest musical influences include Beck, Elliott Smith, Brian Jonestown Massacre, and Radiohead. Candy Cigarettes was officially founded in 2014.
MP3: "Selling Price" – Candy Cigarettes from Candy Cigarettes
Economy Island – Economy Island
The Austin indie rock band Economy Island got our attention thanks to a couple of hot rock and roll tracks they sent in from the self-titled debut album dropped last October.
Formed in 2015, the band model its sound, which the band says features elements of artists like Guided By Voices ("anthemic indie rock stylings"); Built to Spill ("untraditional dual guitar interplay") and the "lyrical bitterness" of Archers Of Loaf.
The examples are pertinent when listening to the album. Take a song like the standout fuzz alt. rocker, "Stay Home" – a track that sounds like Dinosaur Jr. mixed with Archers of love; the slow-burn stoner-rock track is just one the tracks that makes it absolutely one of the best alt. rock debuts of 2016.
MP3: "Stay Home" – Economy Island from Economy Island
On "Typically Weak" the mood is more melodic and minimalistic with the same guitar chord riffing over and over again (not sure if that works though) concurrently with Richi Fatheree's (lead vocals/guitar) mellow vocals, throughout most of the song – a song that is otherwise sparsely populated by sounds other than the subtle guitars and understated percussion.
The hooks are reminiscent of bands like Big Star and The Replacements and the guitar solos that follow are on the J. Mascis (Dinosaur Jr.) side of the rock guitar style spectrum.
The other band members include Mark Twistworthy (vocals/bass guitar); John Christoffel (lead guitar); and Paul Ahern (drums, vocals).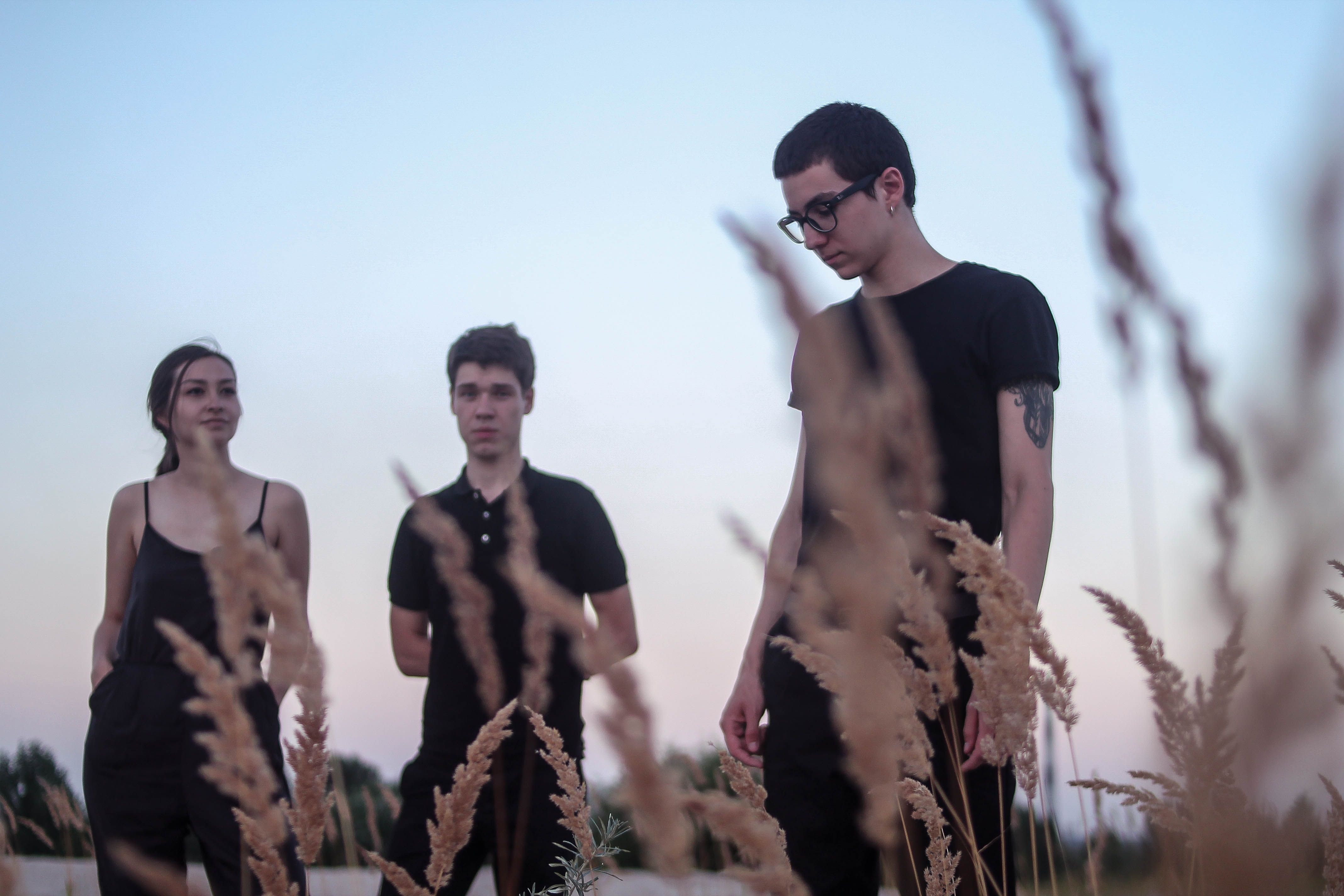 Hiels – Let It In
The Ukranian indie band, Hiels, have captured our attention with a couple of smoking tracks from the debut album, Let It In, including the sun soaked psychedelics of the standout track, "Surfers," and the urgency and experimentation on "Cockroach."
The DIY indie band is Daniel Zubkow, on vocals, guitars, synths; Victoria Podroiko on bass and Eugene Glebov on drums.
Hiels was formed in the town of Kyjiv, Ukraine in 2014 and toured throughout the Ukraine in 2015 to support the debut EP, including slots at music festivals such as Art-Picnic and Respublica. The band spent a year recording, mixing and mastering the debut LP.
"We like experimenting and we did it a lot when recording our LP, which turned out beneficial," says Zubkow. The trio's top musical influences include The Beatles, The Beach Boys, Red Hot Chili Peppers, Muse, and Dot Hacker.
"Surfers" – Hiels from Let It In
COUNCIL – "The World Is On Fire"
Growing up as fans of bands like U2, The Who, Oasis, Nirvana, and Queen, New York City-based indie rock trio COUNCIL, offered up its debut EP, Rust to Gold, last fall, featuring standout singles like the sprawling pop rock and uplifting choruses, "The World Is On Fire" and the more down-to-earth title track.
The band members, all brothers, are Pat Reeves on piano, bass and vocals; Andy Reeves on guitar, programming and Doug Reeves on drums. The brothers grew up working on a farm in Bookersville, a rural area of upstate New York.
The album was produced Justin Gray (Mariah Carey; John Legend); mixed by Mark Needham (The Killers; Imagine Dragons) and mastered by Howie Weinberg (Wilco; Iggy Pop; The Clash).
MP3: "The World Is On Fire" – COUNCIL from Rust to Gold