There's been a flood of new DIY singles and albums gushing in during recent weeks, including quite a few that that really stand out, and others that demonstrate promise. So far this year, there have been dozens and dozens of 2013 DIY singles from new LPs and EPs that have been popular with listeners and which are accessible by browsing Best New Releases of 2013 posts.
Melbourne Band Spearheads 'Blues Rock Renaissance'
The Ivory Elephant is a DIY blues rock trio from Melbourne, Australia, pursuing the perfection of what they affectionately dub the "Blues Rock Renaissance." Schooled musically by their idols like Jimi Hendrix and Muddy Waters, the band mates aim to advance blues rock for a new generation while preserving "the gritty, rootsy feel" that makes the music so appealing to millions of people worldwide for the past half century. According to band member Trent Sterling to achieve that careful balance "means riff based rock'n'roll, lots of guitar solos with an emphasis on the actual tone, and gritty vocals that focus on getting a feeling across rather than being auto-tuned and emotionless."  We think they do a good job of it.
Sterling said "indie rock is not having to conform to what a corporation says you have to sound like. Not having to always have a catchy pop line or synth harmony. It means we can sing how we like, play how we like, and put in as many guitar solos as we want." "Taxi Driver" is a captivating rocker characterized by the impressive electric guitar playing of Sterling, as well as a thumping bass and complex, but steady drum playing. The second track, "Like A Dog," has a woozy, bluesy feel to it that is occasionally interrupted by all-out jams. The band consider among their musical influences to be artists like Jimi Hendrix, Led Zeppelin, Black Rebel Motorcycle Club, Black Keys, White Stripes, and Dead Weather.
"Taxi Driver " – The Ivory Elephant from The Ivory Elephant – Jan. 30th
"Like a Dog" – The Ivory Elephant from The Ivory Elephant
The Ivory Elephant Official Website
Finnish Band Weepikes Drop Debut EP
Weepikes are an alternative punk rock pop band from Helsinki, Finland that emerged in the 1990's, built a sizable following in Europe and North America before running out of steam in 1997 after only three years together. In January, the band dropped their Weepikes EP (mixed and mastered by Kramer), and will be followed on Friday with the release of their new CD,  We Are Weepikes. The band has previously opened for groups like fun. and consider their musical influences to be Sonic Youth, Pixies, The Fall, Ennio Morricone and Angelo Badalamenti.
"Nothing But A Soar" – Weepikes from We Are Weepikes – Feb. 15th
"Bad Valentine" – Weepikes from We Are Weepikes
Belgian Battle of the Bands Winners Youngblood
Youngblood is a five-piece DIY alternative rock band from Limburg, Belgium that formed in 2010, and less than two years later, voted 'Best Band' by the jury and the audience at the Hagelandse Rocktrofee battle of the bands. In 2012, they also shared the stage with Dog Eat Dog at the Boerenrock Music Festival. Youngblood's sound and style fall somewhere in the middle of Foo Fighters and Jimmy Eat World.
"Beautiful Failures" – Youngblood from Youngblood EP – Jan. 22nd
"Science My Son" – Youngblood from Youngblood EP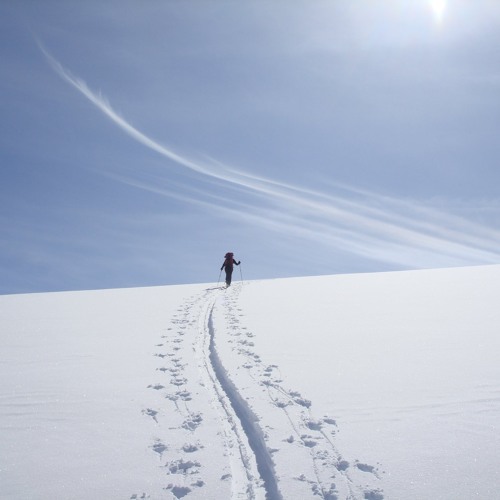 Calgary Band Drop New Album
Calgary contemporary folk band Electric Kazoo's track "Ambiance", the album's kick-off track, is quintessentially Electric Kazoo: a gently infectious melody, an elliptical, engrossing electric guitar riff, atmospheric accordion, strong vocal harmonies, and the band's customary philosophical lyrics. Here are two tracks from the band's new album, Into the Great White Open.
"Ambiance" – Electric Kazoo from Into the Great White Open – Jan. 22nd
"Ceiling" – Electric Kazoo from Into the Great White Open
LA's Animal Games Drops Debut Album
Animal Games is a Los Angeles sextet that blends various genres like indie rock, world music, pop, new wave and post punk into their sound in an effort to "achieve a brand of sonic catharsis that encompassed no rules and paid tribute to a plethora of influences and sounds." It look the band a number of years from their start in 2007 to settle on a final lineup that was not fully realized until the summer of 2010 when lead vocalist and guitarist Chris Buxton-Smith joined.
In late January, Animal Games released their debut, self-titled album. In the years leading up to the album's release, the band toured and opened for a number of bands, including St. Motel, Hellogoodbye and Lovers Drugs, and count among their biggest musical influences The National, The Smiths, Talking Heads, Interpol, U2 and The Clash. In reply to a question we ask on the music submission form, the band answered the 'what is indie rock' question this way: "Indie rock is more than a genre, it is the freedom to sonically express your emotions and beliefs in one of the most artistic formats. It is an independence from the historical standards of our industry and an opportunity to create our art our way."
"Lily" – Animal Games from Animal Games – Jan. 21st
"Radiator" – Animal Games from Animal Games
Philly's The Diigz Rock Fusion Grooves
The Diigz are a Philadelphia-based rock fusion with a new DIY released full length album called Mind F*!!k out now.   "A lot of our songwriting is channeled as energy from the cosmos, the Akasha." OK then. The first single, "Electric Eyes," is a pop rock fusion track about surveillance.
Lead songwriter, vocalist and rhythm guitarist, Bob Venuto, recorded an album with Grammy-winning producer Phil Nicolo of Ruff House Records a few years ago, writing and playing all of the instruments himself. Now, with The Diigz, he collaborates with brother Mike Venuto (drums) and Darrien Kennedy (bass), Harvey Mason, who was the drummer on Herbie Hancock's Head Hunters album, and producer Darren Morze, who was lead production engineer at Union Transfer in Philadelphia. Venuto wrote that indie rock is "an organic hotbed group of people who look for art and music, not dollars."
"Electric Eyes" – The Diigz from Mind F*!!k – Feb. 5th
"Saw My Baby/American Hat Dance" – The Diigz from Mind F*!!k
More Recent Singles Worth A Spin
Stream or download more recently released singles off new albums by both signed and unsigned indie bands that most people never heard of before, such as Elephant Stone, Fonda, The Shilos and Low Culture.
"Heavy Moon" – Elephant Stone from  Elephant Stone – Feb. 5th
"Seeing Stars" – Fonda from Sell Your Memories – Feb. 5th
"Lapsarian" – Lady Lazarus from All My Love in Half Light Jan. 29th
"The Place Where Nobody Knows I Go" – The Shilos from So Wild – Feb. 5th
"Screens" – Low Culture from Screens – Jan. 15th