It's a nearly impossible task: to sort, listen to (rinse. repeat), pass or fail tracks, write up reviews, and publish all of the music that is piled up in our email boxes, via the submission forms, and CDs and vinyls. The end of the year is fast approaching, but we've still got 2010 music that there just hasn't been time to thoroughly listen to and share with all of you. And that's a bummer. But, you know what, F that, we'll just do our best, and at this point, that means putting up singles we like from bands and artists you might not have ever heard of; and hopefully, you'll find some keeper tracks in this playlist.
So, that also means that we don't have time to individually review all of the featured songs or the artists that produced them. In fact, there's so much overflow that we are likely to have 2010 backlog that we don't get a chance to share with you until the early weeks of 2011. Most of those will come from music submissions box.
The point is, really, that if the music is damn good stuff, and it was released in 2010, and we don't get to tell you about it until the early weeks of 2011, what difference does it make – a case where better late than never does apply. Some of you might remember that for the first couple of months of 2010, we were still putting up great songs from 2009, and people just ate it up. So, it's likely that the same thing will happen in 2011.
Therefore, in the direction of that goal is this, the fourteenth volume of the Recent Releases We Almost Missed series. Yeah, corny title, we guess, but it was the best terminology we could come up with to get to the crux of the idea. That said, the RRWAM mixes have been among the most popular posts of 2010. All total, the previous thirteen volumes published this year were viewed, streamed, and downloaded, over a quarter of a million times!
Furthermore, we still have a bunch of overflow singles from LPs, EPs and 7 and 12-inch 2010 releases that will appear in volume 15 of RRWAM, set to be published in the next couple of weeks (there are still all the year-end lists to do too).
Sunset – Loveshines But The Moon Is Shining Too
It's hard to believe for a minute that the band Sunset recently released their fifth album release. For a band that hasn't been together that long, Sunset have managed to pump out a handful of note-worthy albums. In October, the band dropped Loveshines But The Moon Is Shining Too. Now that we've had a chance to listen to it, we can tell you that it might be one of the best overlooked LPs of the second half of 2010.
The lead single here, "Sunshine Hair", would have been perfect for our Summer Mixtapes series, but the LP came out too late, so this song will have to wait until the 2011 summer songs collection. "Sunshine Hair" evokes the summertime imagery both in song title and sound. It's dreamy synth notes, and soft, calming vocals, create a sense of levity and serenity, almost like a magnificent, puffy white cloud floating across an azure summer sky.
"Sunshine Hair" – Sunset from Loveshines But The Moon Is Shining Too – Oct. 24th
Cloudland Canyon – Fin Eaves
Shifting gears, the blazing, lo-fi psychedelic shoegaze track "Mothlight (Part 2)" is a sweet surprise we almost missed. In September, the New York City by-way-of Memphis band, Cloudland Canyon, released their fourth album, Fin Eaves to fairly good reviews all around. We have not listened to the LP from beginning to end (and then again), with enough confidence to merit an opinion overall, but what we did hear is largely representative of the lead single, "Mothlight (Part 2)".
"Mothlight (Part 2)" – Cloudland Canyon from Fin Eaves
Brothers Young – Good People
This next song peaked our interest right from the very first seconds, and as it progressed, just got better. "A Roman Sun" is the lead track from Portland's Brothers Young's latest release. The song is a number of things at once – a folk ballad mixed with pop and bluegrass elements, and a catchy chorus that, all combined, give it campfire song credibility. Perhaps we should feel a bit stupid not to have heard of the Brothers Young before, but we're glad now that we have.
"The Roman Sun" – Brothers Young from Good People – Aug. 31st
Whalers – How The Ship Goes Down
Switching gears again. Whalers are yet another talented Austin indie rock band. That basically means they are damn good, and in just about any other medium-sized city than Austin, Whalers would be in the running for "Best Local Band of 2010". Even though we missed the original drop date (Nov. 30th) for the band's debut EP, How The Ship Goes Down, their songs have enjoyed more than a couple of spins in the cafe.
All of the tracks were recorded, produced, and performed by Whalers in a house off of Riverside Drive. The record was mixed by Kevin Ratterman (My Morning Jacket, Wax Fang) at The Funeral Home Studio in Louisville, Kentucky, and mastered at Jim Eno's Public Hi-Fi studio in Austin.
"Magic Tricks" – Whalers from How The Ship Goes Down (debut EP) – Nov. 30th
"Sunsets Suck" – Whalers from How The Ship Goes Down
"That Rabbit" – Whalers from How The Ship Goes Down

Also, we are digging this Woven Bones 7 inch, released way back in August, plus tracks from the 'orchestra folk' band from Chapel Hill, N.C., Lost in the Trees' latest album, All Alone in an Empty House; and, a different kind of "tree band", The Poison Tree.
"I've Gotta Get" – Woven Bones from I've Gotta Get 7″ – Aug. 10th
"Walk Around The Lake" – Lost in the Trees from All Alone in an Empty House – Aug. 10th
"Fireplace" – Lost in the Trees from All Alone in an Empty House – Aug. 10th
"My Only Friend" – The Poison Tree
This set also includes lead tracks from recent releases we almost missed by The Lucksmiths, The Super Vacations, Violens, White Noise Sound and Brass Bed. Each of these bands are at the very least on our radar. As it always is, it'll be interesting to review the weblogs later to see which bands IRC readers and visitors ended up listening to, and downloading, the most.
If there is a big response to any of the bands in this set, we'll definitely follow-up in a subsequent post with a proper profile of said bands, plus more tracks. As some of you may know from the Top Ten Songs weekly feature, and the reader polls, we are committed to giving IRC peeps an important role in helping to determine what bands we cover. We like to think of it just the way Ray Davies of The Kinks put it in the title song to their classic 1981 album, Give The People What They Want.
"Get To Bed Birds" – The Lucksmiths from Get To Bed Birds – Sept. 14th
"Cowboy Bob" – The Moaners from Nocturnal – Sept. 21st
"Sunset" – White Noise Sound from White Noise Sound – Sept. 21st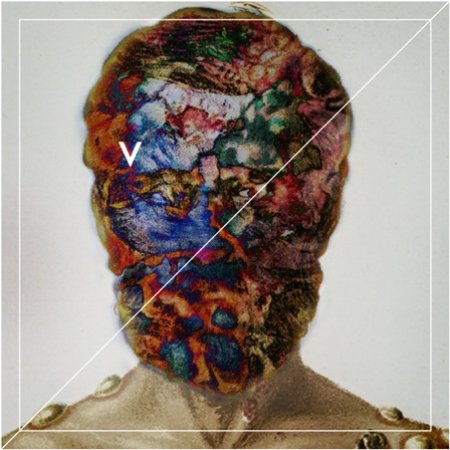 "Acid Reign" – Violens from Amoral – Sept. 14th
"Be Glad" – The Super Vacations from Thicker Milk – Sept. 14th
"God Saves The Theives" – Brass Bed from Melt White – Sept. 21st

"Doin It Again" – The Roots from How I Got Over – June 22nd
"All These Things" – Darren Hanlon from I Will Love You At All – Sept 21st