It's mid-October and the Fresh Tracks keep popping up by bands spanning the globe from South Africa to England; California to Massachusetts; Norway to the Big Apple; Pennsylvania to Oregon, and places in between.
Caelo – Cape Town, South Africa
Fornis – Sacramento, California
Shoring – Portland, Oregon
Papa Sierra – Trondheim, Norway
Dizzy Bats – New York, New York
Danny Baxley – Boston, Massachusetts
All This Huxley – Philadelphia, Pennsylvania
Papersleeves – Martinsburg, West Virginia
Indya – Brighton, England
Caelo – "Visions"
Back in June of 2016, the folks of Cape Town, South Africa had their first glimpse of a new alt-rock trio called Caelo. The band jettisoned from relative obscurity to local popularity within weeks of their debut performance.
With the release of their new Visions EP last month, the band is building even more of a fan base thanks to the electrifying energy on tracks like "All You Need," the grinding and hard rocking, "Renegades," and the title track, which has amassed over 10,000 plays on Soundcloud alone in just a few weeks.
"Visions really captures the energy of our early beginnings and consolidates many feelings from that time," says guitarist and vocalist Joel Bronner, who together with bassist Matthew Winfield and drummer Mike Dickens form the Cape Town rock trio.
The trio's flair for dynamic ranges in their music indicates that their alt-rock verve comes from influences like Muse, Royal Blood, The Black Keys, Foals and, of course, Biffy Clyro. The band has opened for artists like CrashCarBurn, Springbok and Nude Girls.
It was actually during a Biffy Clyro performance in 2015 that Bronner decided to kick of Caelo and he went out fervently to make it happen. Now in the studio recording a new album, Caelo hopes to build a U.S. and overseas fan base in 2018.
Bonus Track: "Renegades" – Caelo from Visions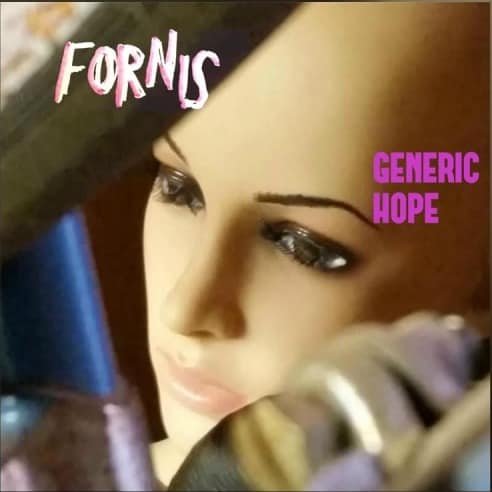 Fornis – "Generic Hope"
Based along the western foothills of the Sierra Mountains, in the California capital city of Sacramento is the DIY rock band Fornis. They knock out good old rock and roll with various other influences and genres, as evidenced on the band's new release, Generic Hope.
Founded in 2013 and co-fronted by vocalist and guitarist Todd Pittman, the band, he says, like to call their music 'bolster rock.'
"We take the good old rock and bolster it into something new," Pittman says, "with personal musical influences of old school punk rock, doo wop and old rock and roll, like Little Richard, and Dion and the Belmonts."
Pittman is also fond of the old girl bands, such as Darlene Love, the Crystals, and the Ronettes.
The standout single, and title track, "Generic Hope," rifles away with lo-fi ringing guitars, bumping bass lines and mad drumming, sounding more like a punk rock band than old school rock, although it is peppered generously throughout the rest of their songs and again making it difficult to place the band into one genre.
Songwriter Todd Pittman began writing and singing original songs with the creation of Fornis. His persona is rock-a-billy with pompadour combed to a ducktail. It's difficult to peg him or the band's music into one genre – it's an amalgam of tastes and styles, using generations of rock influence as foundation, which results in a hard hitting, foot stomping, old school, unique and catchy musical style.
Fornis solid bottom end, drums and bass, are supplied by drummer Trapper Herzog and keyboardist 'Keydragon,' aka Ron Langford. Trapper has played in the past with bands like Tower of Power, Elvin Bishop, and The Cliff Fields Group while Langford has been active in music since the 70s
Prior to Fornis, Pittman fronted two other bands, a punk rock outfit called Pruno (named after the 'jail juice' prison inmates drink) and a punk band named Duodenum – apparently named after a section of the large intestines.
Though nowadays Fornis primarily plays its 'bolster rock' originals, they also enjoy playing cover songs of Del Shannon's, The Cars, Elvis and others, with influences that range from the Ramones and Misfits to Dion and the Bellmonts.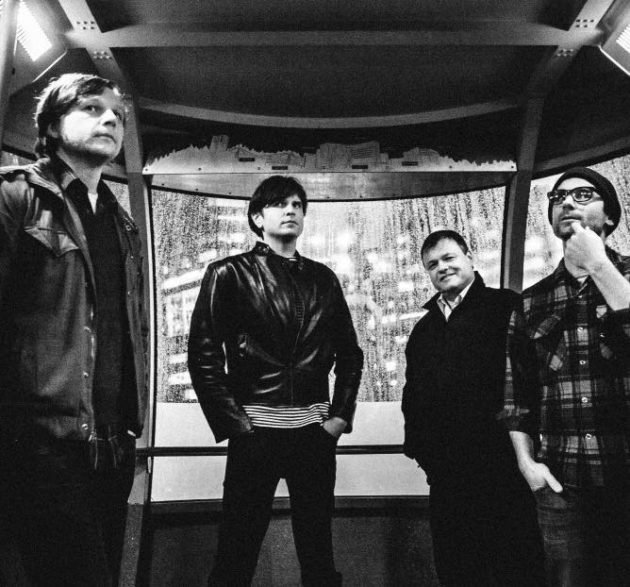 Shoring – "I Wonder"
Four musicians who spent a decade in various other Portland bands decided in 2015 to form their own new band called Shoring.
Built around the songs of frontman Brian Bergstrom, the veteran musicians spent over a year recording their self-titled debut album, dropped earlier this year. Prior to completing the album, and armed with only with a demo track, the band was able to book a 10-show tour in California.
"Our music is inspired by reclaimed lumber, people who speak the truth, and that perfect cup of coffee," says the band with ethos aimed at providing "quality and authenticity" and to play "purely for the love of it." The band's sound draws from folk and Americana influences, as well as 1960's pop and '70's rock with more of a rhythm section "steeped more in the virtues of Cheap Trick than James Taylor."
The band – which in addition to Bergstrom, features accomplished musicians like drummer Nick Kostenborder; guitarist and keyboardist Jesse Dreher and Mickey Nucci on bass – has opened for artists such as San Geronimo, Frontier Ruckus, The Loved and count among their top musical influences Ryan Adams, Dire Straits, Deathcab For Cutie, John Prine, and Tom Petty.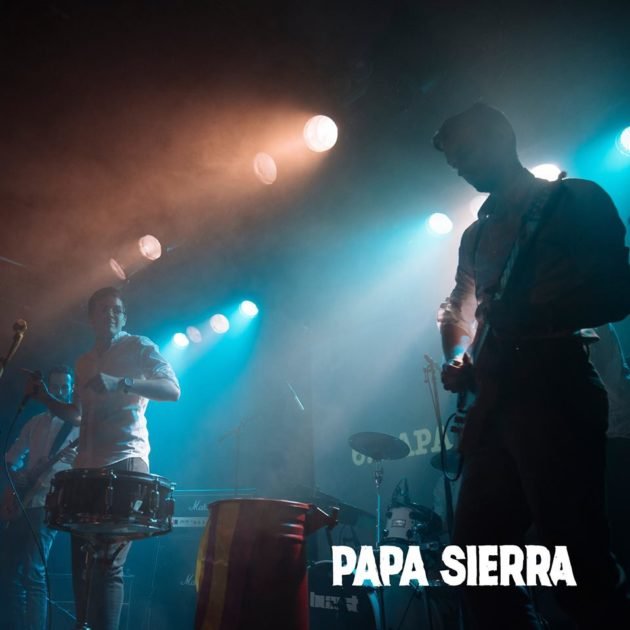 Papa Sierra – "The Dictator"
Hailing from the town of Trondheim, Norway, DIY band Papa Sierra is, according to frontman Per Sundet, "semi-political desert polka band."
"Our music is light hearted and lively. We wish to tell you small stories from a place you never heard of," he says, citing the band recent album drop, The Dictator.
The album's songs are inspired by "personal adventures as well as terrible real world events. Everything from violent revolutions to love and espionage. The musical notes we use are concocted of highly experimental and illegal stuff.
We advice you to dance and sing along," he exclaims, on songs like the exhilarating title track, with it's energy-charged Arabian-like verve. You almost have to get up and dance.
Contributing to it all are, in addition to Sundet, band members Torje Markussen, guitar; Espen Berg Nilsen, drums; Øyvind Fjeldstad; piano, Julian Haugland, bass, and Johan Grødal, bass.
The band has opened for artists like Skóg and Whisper City, and count among their top influences bands like Kaizers Orchestra, Kasabian, Kate Bush, and The Flaming Lips.
Dizzy Bats – "I'm Listening"
The New York City DIY rock band Dizzy Bats has a Green-Day-meets-Weezer-pop-punk vibe on songs like "I'm Listening" and "Scared" from the band's just-released album, I Don't Live Here Anymore (Sept 19th).
The band officially formed in 2011 in vocalist and guitarist Connor Frost's basement. The other band members include David Ma (vocals; bass); Derek Swink (drums); and Jared Sochinsky (guitars).
Bonus MP3: "Scared"
All This Huxley – "Comrade Winston Smith"
Based out of the city of brotherly love, Philadelphia indie rock band All This Huxley are noted by their beguiling riffs, genre-shifting playing and introspective lyrics as found on songs like the interesting "Comrade Winston Smith" from the band's recently released eponymous debut.
A unique aspect of the band is that each member – guitarists Trevor Serine and John Corcoran, bassist Alex Marlys and drummer Josh Mayer – alternate on lead vocals, and Serine and Corcoran switch spots on guitars from rhythm and lead throughout the album.
All This Huxley has performed at some of the most iconic venues in Philadelphia and the surrounding area, and has built a reputation for delivering rock-solid performances. They opened for bands like
Castle Black and Shadowplay, and are most influenced by artists like Wilco, Dr. Dog, Guided by Voices, Archers of Loaf, and Tom Waits.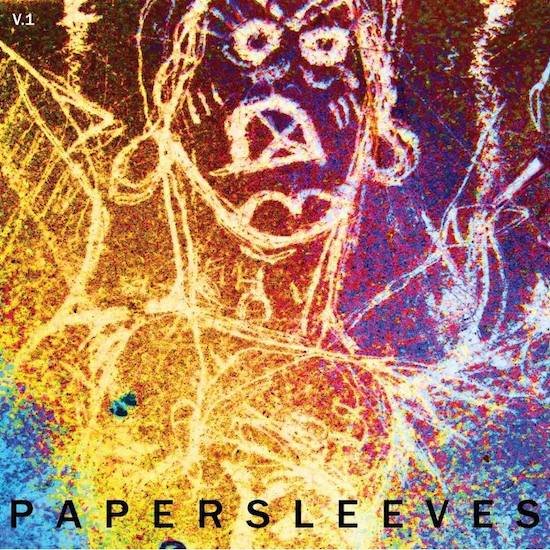 Papersleeves – "Sensation"
It is not often that we receive music from the fine state of West Virginia, but a new band from Martinsburg, named papersleeves, just dropped their debut album, V.1 (which implies perhaps that there will be a V.2 and perhaps V.3 and so on).
The songs on the album are built on strong traditional rock ethos yet are also heavily pop rock hook oriented such as on memorable tracks like love song, "Chasing After You" and the hard-rocking, "Sensation." The band's musical influences include U2, Weezer, Radiohead, and Pearl Jam.
The band members include Lucas Barnhart on guitar; Michael Flynn on lead vocals; Reece McClung on lead guitar; Allen Hutzler on bass and Joel Weedy on drums. The band formed in 2015.
Danny Baxley – "Ithaca"
Outta Beantown, Boston musician Danny Baxley has put his stake in the ground of the city's long tradition of birthing trail-blazing artists who borrow from indie, pop, electronic, R&B, psych rock and lo-fi to craft unique tracks like the inspirational "Trials and Errors of a Troubled Mind" and "Ithaca" from the Baxley's debut album, Love Sex Alcohol.
Baxley's biggest musical influences include Modest Mouse, Grimes, Sylvan Esso, Crystal Castles, and The Doors.
Bonus Track: Trials and Errors of a Troubled Mind
Indya "Insane Love"
Any UK artist that opens for big name musicians like Noel Gallagher and bands like Republica is going to get people's attention.
That's exactly what the artist Indya, from the city of Brighton, England, did here in the cafe. But we should not make too much of such credentials because her music itself is what captives people.
Behind the one name moniker is musician Natalie Indya West, a graduate of the British School of Performing Arts. In 2015, she formed her band who were influenced by classic rock artists like Jimi Hendrix, Janis Joplin and David Bowie.
They dropped a new album in August, Insane Love, featuring songs like the raucous title track. West is supported by Raymond Tognola (bass); Andrea Rapisarda (drums) and Paolo Marelli (guitar).