The latest edition of Fresh Tracks, just in time for the start of autumn, features artists from New England to the west coast and from the deep south to the mid-Atlantic.
The Giving Moon – New Orleans, Louisiana
Griffin Robillard – Boston, Massachusetts
Distant Creatures – Washington, DC
Sky Chefs – Los Angeles, Califronia
Telamor – Gloucester, Massachusetts
Spencer Roberts – Lynchburg, Virginia
The Giving Moon – "Natives"
It may seem a little late to roll out a summer-themed track, but the indie pop single, "Summertime" by the New Orleans DIY band The Giving Moon caught our attention. The song features shimmering guitars, reverb-heavy, smoky vocals, and a fantastically catching beat and rhythm.
And that lead us to listen to more tracks from the band's recent album release, Forever Awake, like the more funky, R&B rocker, "Natives," sporting a danceable rhythm, soothing vocal work, atmospheric guitars and a post-rock mixed with alt. rock element that runs throughout many of the band's songs, including the title track, "Friction," and "Folded Thoughts" among others.
The band's 2015 EP, The Wild, garnered a good bit of love online, thanks to impossibly addictive tracks like the upbeat, driving pop rock of "Making Chemicals" and the glimmering guitars and melodic shifts of "Hills."
The Giving Moon are one of those rare bands that come along who sound like they've already been playing together for a decade or more, but in fact, it has been half of that time. Guitarist, vocalist and front man Sean Seales, bassist Adam Suto and drummer Nate Melville were all high school friends in Chicago and in short order were traveling coast to coast to play shows for a growing fan base.
TGM has opened for an impressive array of artists and bands, including Eddie Money, Edgar Winter, Tommy & the High Pilots, and Welshly Arms. Their biggest musical influences include The Beatles, Young The Giant, Coldplay, Foster The People and Radiohead.
Griffin Robillard – "Cracks In The Ceiling"
Boston-resident-Minneapolis-born indie folk rock musician Griffin Robillard new debut album, Cracks in The Ceiling, fashions folk-tinged indie rock with introspective lyrics and a unique vocal palette on tracks like the title song
The twenty-two year-old's debut pays homage to the Americana tradition, casting a wide net of what it means to reinterpret guitar music in the present while drawing from influences as wide-ranging as Bryan Ferry's nervy croon to Wilco's early raw energy, having been compared as 'Rufus Wainwright meets Neil Diamond.
Raised on his musician father's record collection of Jackson Browne, CSNY, and many other singer-songwriter and folk rock trailblazers, Robillard began writing songs as a child. As a high school student in Salt Lake City, he started to experiment with recording, playing everything from folk to grunge in various bands. When he relocated to Boston to attend college, Rolbillard became very serious about writing.
"For a long time it was something I did in my spare time," he says. "A poem or song here and there. I went into college pursuing a biology degree. I failed spectacularly," explains Robillard. Discouraged, he decided to go back to basics and was encouraged by encouraging professors. "Writing fiction and poetry was an itch that I could never satisfy and because what I was writing was just so bad, it just made it more frustrating."
Written over a year while living in Copenhagen, Denmark, Cracks in the Ceiling chronicles a time of profound change for the young songwriter. "I had a fresh start, getting to know myself again after a really rough two years," Robillard says. "In hindsight it was probably a form of depression, but the fog lifted and I also met my now girlfriend there. It was pretty overwhelming. I was writing as fast as I could."
The title track begins with a lone drum-loop as an array of acoustic and electric guitars slowly swell into a balladic chorus. "The first song is all about how love between two people can double your view of the world, but just because you see more– through aging, experience, or the love itself– doesn't mean we can escape a lot of the half-truths we tell ourselves." And the song "Ghost" is bound to be a crowd pleaser – the musicianship and overall production, as with the entire album, are impressive.
Robillard teamed up with producer Jon Niess, who assembled an all-star ensemble of Austin musicians at his studio, Austin Signal. With studio wizard Charlie Kramsky (Paul McCartney, Tony Bennett, Elvis Costello) on the board, the album was laid down in just four days and put in the hands of Erik Wofford (My Morning Jacket, Explosions in the Sky, Bill Callahan) for final mastering.
Sky Chefs – "Aquarians"
In the urban sprawl of Los Angeles, there's a cluttered garage recording studio lovingly dubbed the Whack Ark. Inside, surrounded by wobbly tape machines, Craigslist castoffs, and an old iMac named Gozer, Dale Nicholls writes and records music as Sky Chefs.
Since 2015, Sky Chefs has dropped three LPs, three EPs, a lethargic Pavement cover, some funky videos, and one scuzzy lil' single. The band is made up of Cherry Glazerr, Chris Cohen, and Psychic Temple.
Sky Chefs will officially drop their new album on September 29th – and their second album of 2017 alone. Aquarians, made up of "depression naps in dogpound doorways; sunburnt ballads and pockmarked pop songs, and the saints of bruised fruit and bloodshot eyes" and featuring standout tracks like the dreamy, piano-twinkling, sonic-shifting title track. The album officially drops on September 29th.
Distant Creatures – "A Friend's Halo"
The new album, Snares in Safe Harbors, from indie band Distant Creatures is a thrilling trip through the realm of shoegaze and dream pop, hitting it off right from the start with the unforgettable opener, "A Friend's Halo," and followed by other notable songs, including the sunny "In Real Life" and the expansive and shimmering, "Night Flowers" and "Unsure."
The band, based in Washington, DC, formed in 2015 when musicians Dane DiPierro (guitars & synths); Mina Karimi (vocals); Chris Mathews (guitars & vocals); Ben Silvernail (drums), and Mike Lewis (bass). The band has opened for artists like You'll Never Get to Heaven, Blue Heaven, and Cheshi, and consider their top influences The Smiths, Slowdive, The Sundays, Exlovers, and Pale Saints.
Distant Creatures formed after Mathews and DiPierro, who shared a love for British indie and post punk bands of the 80s, began playing guitars together and soon recruited Karimi and the rhythm section of Silvernail and Lewis. The album was recorded in rural Virginia and is out now; listen to it on Spotify.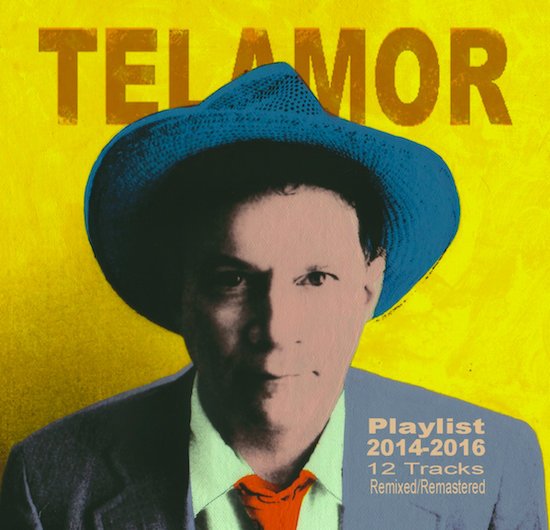 Telamor – "Midnight at the Drive-thru Window"
Massachusetts musician Tom Hauck, otherwise known as Telamor, just dropped a compilation called Playlist, featuring 12 of his top tracks from his first four CDs.
The leadoff track, "Flash," has received college radio action over the summer and into the fall. It's built on a guitar riff nicked from the Rolling Stones "2,000 Light Years From Home." It's a plea for global unity.
Other tracks include the smooth and funky, "Trippin' – influenced by The Weeknd's "I Can't Feel My Face" – and "Lonelyhearts" is a remake of the 1980 track by Boston pop/punk band The Atlantics.
A college radio track, "Midnight at the Drive-Thru Window," features lyrics that include only actual words found on a McDonald's menu, and is "the story of a stoner who can't stop ordering more junk food. The music is influenced by George Clinton."
The songs were all recorded at Bang A Song recording studio in Gloucester; written and instruments played by Hauck and musicians Tony Goddess (guitar), John Lynch (drums), and Warren Babson (bass).
Playlist was produced by Hauck and Grammy-nominated audio engineer and mixer Warren Babson. Babson has worked with artists including Black Eyed Peas, Mark Foster (of Foster The People), Wyclef Jean, and Diplo, among others.
Hauck and remixed and remastered at Bang A Song, and to some we added new piano tracks to beef up the rhythm section. We were going for a big full-band sound, not unlike Oasis. Most of the songs have five or six guitar tracks, piano/keys, and percussion, plus the usual drums and bass.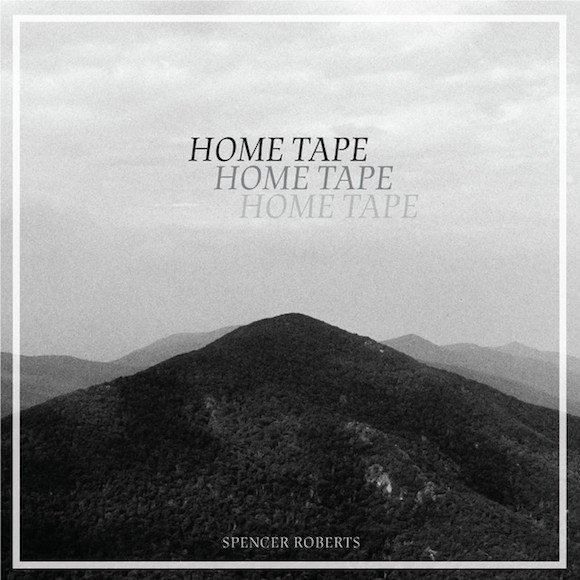 Spencer Roberts – "As Days Go By"
Musician Spencer Roberts based in the mountains of Lynchburg, Virginia, began writing and recording songs just a couple of years ago and already has been featured on Spotify Fresh Finds and its' Viral US Top 50.
"I am a solo multi-instrumentalist who aim to make laid-back music, a blend of mountains and surf rock – that I believe is an honest look at life," he says.
"I began writing and recording in my attic in 2015 and have released an EP and played several small shows in Lynchburg. My music is a blend of influences from the mountains and a slightly surf rock sound."
The result is his recent album, Home Tape, featuring songs like the captivating dreamy acoustic track, "As Days Go By." Some of his favorite artists include Beach Fossils, Mac Demarco, Allah-Las, and King Krule.