The
Best DIY Music of 2015
series, ten installments in all, features more than 150 bands from across the United States, Canada, U.K., Australia, France, Germany, the Scandinavian countries, South America and many other world locales.
If you love discovering new bands with great music, we urge you to review the entire series to read about talented bands and listen to their music. No matter what kind of alt. and indie rock you like, you're going to find awesome some artists and bands you didn't know about before, and who will likely be favorites for a long time. You heard them here first!
Here's another collection of bands to watch who dropped impressive DIY singles, EPs and LPs in 2015.
Jean Pool – Jefferson, New Jersey
Wooden Waves – Buffalo, New York
Endless Forms – Tulsa, Oklahoma
Optimus Rex  – St. Louis, Missouri
Alberteen  – Nottingham, England
Ember Oceans – Chicago, Illinois
Sun Blood Stories – Boise, Idaho
Erick Macek  – Los Angeles, California
Oliver House  – Phoenix, Arizona
Tim Bick – Brighton, England
From the small suburban town of Jefferson, New Jersey, the new alternative rock band, Jean Pool, reminded us of a mixed drink with plenty of Modest Mouse, a shot of Weezer and The Strokes, and salted with a dash of Arctic Monkeys.
Their infectious single, "Fluffy," an IRC Song of the Day in December, is absolutely superb, and easily one of the best DIY debut singles of 2015. The band's debut EP, Wet, dropped last November, and includes the blazing psych alt. rock of "Parking Lot Plans," the Arctic Monkeys-like "Alone," and the jangly punk of "Older."
We like how Jean Pool's vocalist and guitarist Dan Barrecchia, described the band's muse: "In an era of sarcastic and whiny/emo/pop-punk based music, Jean Pool finds it's influences from the legends of rock music. We play every show like it's our last and thrive off of the crowds energy. We're dynamic and catchy all while keeping the feels in our lyrics, guitar solos, and bass slappage."
The other members of the NJ quintet are vocalist and guitarist Dan DiCaio, Paul Brushaber on bass and Brad Odgers on drums. The band's major influences include Red Hot Chili Peppers, Modest Mouse, Jimi Hedrix, The Strokes, Led Zeppelin, and Arctic Monkeys. The band classifies their music as a mix of alt. rock, psych rock, punk, and post punk. They've shared the stage with bands like Happy Body Slow Brain, Deal Casino, and Terror Pigeon.
MP3: "Fluffy" – Jean Pool from Wet
---
Wooden Waves – Wilder Dreams
Formed in 2010, Wooden Waves is a new-to-us band from Buffalo, New York. During the summer, WW's released, Wilder Dreams, the band's debut album, featuring noisy indie rock on songs like the unforgettable "Song For Sweatypalms," with its fast, busy rhythm, relentless, free form post punk elements, and experimental indie rock with minimalistic-like guitar jams, and vocalized hoots, ah-yah-ah-yahs, wooh-oohs, and minimalistic jams. You can tell these guys have a lot of fun – and that's really what it's all about.
The follow-up track, "It's Only Sky," is also noisy and energetic, with some melodic hooks, booming bass, voracious drums, and a driving rhythm. These guys are really good. You can tell that they've been working on their own unique sound for years. The band are fans of The Bats, The Feelies, Mogwai, Yo La Tengo, Mike Watt, Jonathan Richman, The Ramones, Descendents, and Mr. Show.
The members of Wooden Waves are Ray Fulton (guitar/vocals); Nikki McIntosh and Joey McIntosh on keys and vocals; Billy Fulton (bass), and Sonny Baker (drums).
"Sweaty Palms" – Wooden Waves from Wilder Dreams

"It's Only Sky" – Wooden Waves from Wilder Dreams

---
Endless Forms – Lazarus
Based in Tulsa, Oklahoma, the DIY band Endless Forms has made a name in the area for its "unique chamber-rock exploration of sonic space, mixing a traditional song structure with the liquid textures of ambient alternative music," according to songwriter, vocalist and guitarist Justin Allen. That's pretty much indie rock; and they're pretty damn good at it.
The band was put together by Allen himself after he completed mastering his debut album, Lazarus, as Endless Forms. They were so impressed that they joined up to play live gigs. The full band features Robert Redmond (keys); Sean Ammons (lead guitar); Donnie Fite (bass), and Will Cook (drums). Lazarus was just dropped back in October. It's an impressive debut, with plenty of musical highlights and introspective lyrics.
The song, "Reset The Bone," is quite a beautiful work with it's mellow, laid back, The National-like dreaminess, accompanied by harmonica, wavy synth notes, understated drum beats, shakers, slide guitars and Allen's seductive, bluesy vocals. No wonder he is a big fan of The National, as well as The Smiths, Bon Iver, Arcade Fire, David Bowie (RIP), and Radiohead. That's a pretty good selection of rock legends and newer indie artists.
MP3: "Reset the Bone" – Endless Forms from Lazarus
MP3: "Reanimation" – Endless Forms from Lazarus
Endless Forms (official website)
Indie Rock is a movement and idea based on the democratization of music. It is about freedom of expression and empowerment of artists to create what they are inspired to create without the pressure to edit or contort their art in order to appeal to corporate sponsors. – Justin Allen
---
Optimus Rex – Embers
A relatively new St. Louis indie rock band, Optimus Rex, dropped an under-the-radar EP in August called Embers. The intoxicating guitars, bumbling bass and rolling drums and cymbals on the single, "Witch Hunt," definitely got the attention of the folks in the cafe.
"The lyrics come off as kinda dark on first glance," says guitarist and vocalist Nick Stergos, "but really it's a song about personal responsibility; about how people (myself included) prefer to blame problems on forces that are out of our hands. For some reason the thought of being powerless is easier to swallow than facing up to our own apathy and complacency."
Nick is also joined by his brother, Jake Stergos, on drums, upright bass, and piano, and bassist Jeremy Carpenter and guitarist and keyboardist Jeremy Hill.
Another track, "Few and Far Between," was "written in one sitting," Stergos says. "Lyrically it's just kind of a downer about getting old and numb. How we don't get excited about things anymore, how nothing impacts us the way it did when we were younger."
Since forming in 2013, Optimus Rex has opened for artists like Eve 6, Darling Parade, Tristen, and Bend Sinister. The band's top musical influences are Thrice, Brand New, Margo & The Nuclear So & So's, Cursive, Bright Eyes, and Radiohead.
MP3: "Witch-Hunt" – Optimus Rex from Embers
MP3: "Few and Far Between" – Optimus Rex from Embers
---
Alberteen – Miss World
From the UK city of Nottingham comes the DIY, self-described "rhythm and noir" band, Alberteen. They are not your ordinary band. In fact, the band itself was formed at a funeral in 2010.
Here's how bassist Abe Berry describes the band and their mission: "We Are The Mods/King's Evil – we're instant three-minute pop classics, in the band's classic rhythm and noir style; we're 21st century post-punk sonics, instantly addictive tunes and brutal, poetic lyrics.
The songs reflect – respectively – the clash between Mods and Modernists on Margate pier (reflected in the image taken by artist Nigel Green) to violent student riots and uprisings."
After listening to the two tracks the band sent in from their second album, Miss World, a number of times, we have to say they are definitely not a chillwave band or even an alt. rock band. Alberteen's music reminds us of a mix between Frank Zappa, Nick Cave, They Might Be Giants and The Cure.
From their new album, the first single, "A French Connection," is transfixing. The song and the album were produced by the legendary Mike Bennett (The Fall, Ian Brown).
A second track, "We Are Mods," sounds a lot like a glam rock riff ala-T. Rex, and at times, like The Who (which would fit with mods, since The Who are widely regarded as the most well known band from the UK's mod era/genre), which we surmise was intentional.
The other band members are John Rose (guitars and vocals); Phil Shaw (vocals), and Gareth Warden (drums and percussion). Among their favorite bands, Berry listed Nick Cave and the Bad Seeds, Parquet Courts, Temples, The Preatures, and Shamir. Alberteen has opened for bands like Primal Scream and Ramsgate Hovercraft.
The members of Alberteen actually formed the band at a funeral (of all places) in 2010. Their first single, "A Girl And A Gun," was ultimately remixed by Cornershop and played regularly on the BBC.
MP3: "A French Connection" – Alberteen from Miss World
MP3: "We Are The Mods" – Alberteen from Miss World
---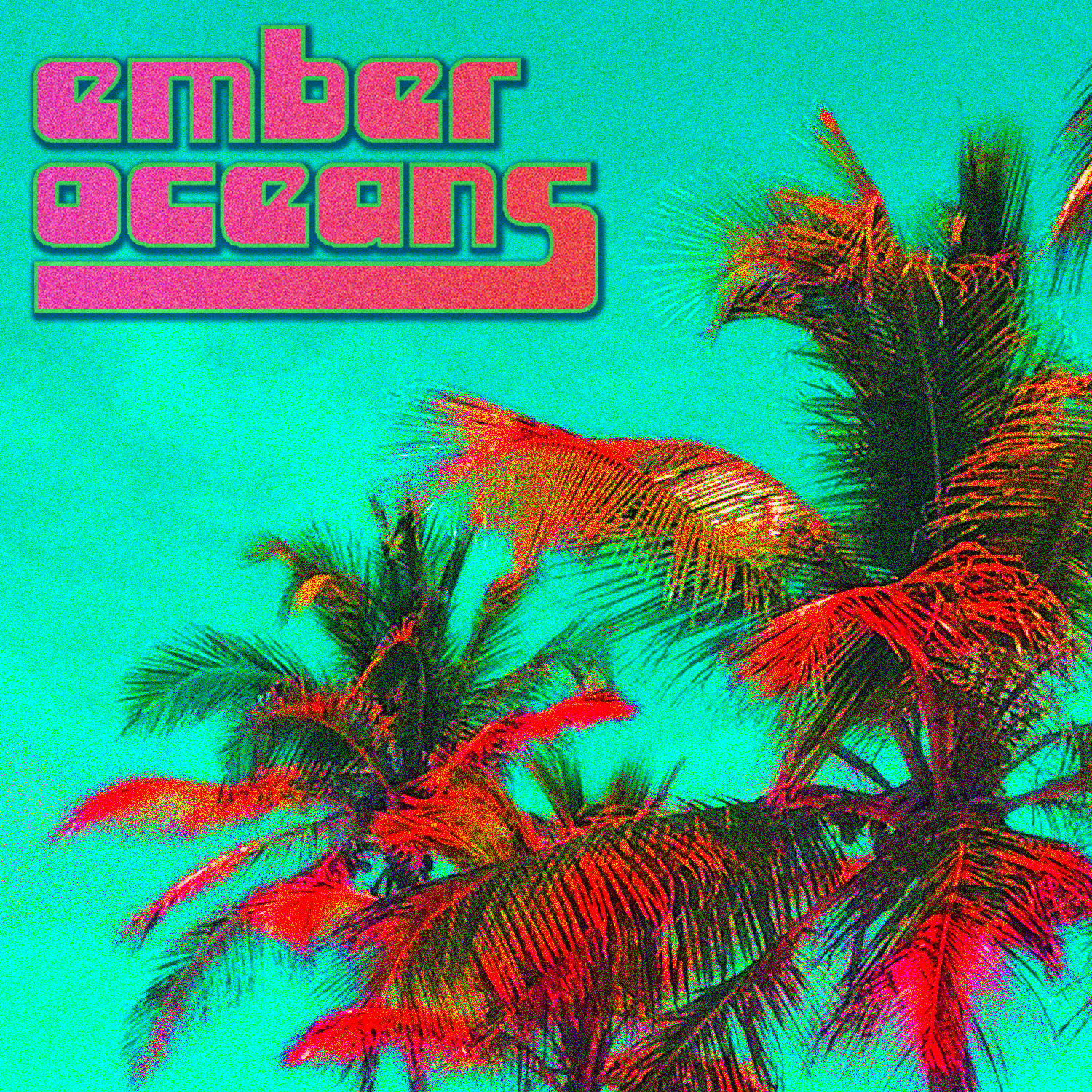 Ember Oceans – Ember Oceans
The talented Chicago DIY band, Ember Oceans, embodies a breath of fresh air in the alternative synth rock genre. The band dropped their self-titled debut EP, delivering fans and listeners a collection of warm electronic grooves and rhythms, driving pop melodies, sunny surf harmonies, reverb soaked synths and crispy beats on standout tracks like "Right Reasons" and the inspirational "Karma."
"Indie rock is like a page in a 'Where's Waldo?' book. Everyone's attention is drawn to the same place, but if you look at the big picture you might get a kick out of what else you find" – Parker Simonaitis, Ember Oceans drummer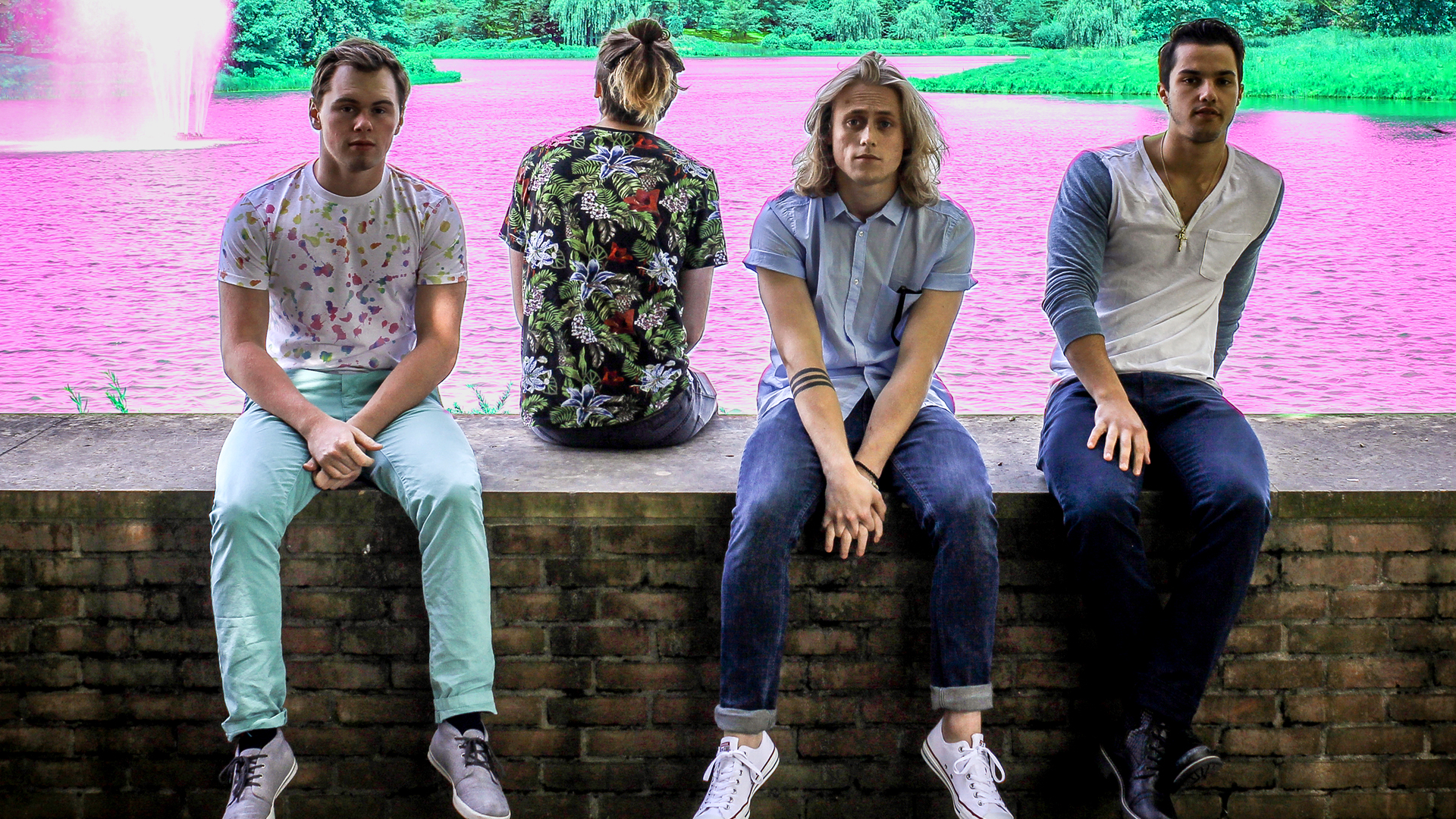 Ember Oceans, who are obviously influenced by artists like Passion Pit, are easily in the top ranks of new DIY bands we heard in 2015. Enough said. Let the music speak for itself:
MP3:  "Right Reasons" – Ember Oceans from Ember Oceans
Video: "Right Reasons" YouTube video
MP3: "Karma" – Ember Oceans from Ember Oceans
---
Sun Blood Stories – Twilight Midnight Morning
Sun Blood Stories isn't a trendy indie band or a band you'd book for a wedding. Instead, the Boise band, which calls it's style 'high desert ghost music,' creates "long-flowing song forms and delicious noise, leaning toward post-rock in its fondness for long crescendos and crushing finales."
Coming from the musical vocabulary of classic psychedelia, the music builds on these ideas and blooms into an "ever-moving mass of echo dream sounds." Featuring multiple slide guitars, a space viola, thunderous drums and "far too many echo pedals," SBS crashes and wails its way through a "wild and strange collection of songs about hallucinations, dreams and death."
"Palace Mountain Mirage" is spooky psych rock jam that builds into a sudden explosion of ringing guitars, bumping bass, furious drumming, crashing cymbals and menacing sound effects that turn the song into a full blown sonic nightmare; awesome recording and mixing work. The followup track, "NighTremor" is equally as eerily, dark, long and trippy with constant percussive beats and sound effects.
Over the past few years, SBS has opened for bands like Mount Eerie, Ancient River, Acid Mothers Temple, True Widow, Kithkin, and Wooden Indian Burial Ground. The band's musical influences include Janis Joplin, The Flaming Lips, Foxygen, Captain Beefheart, Bongripper, and Pink Floyd.
MP3: "Palace Mountain Mirage" – Sun Blood Stories from Twilight Midnight Morning
MP3: "NighTremor" – Sun Blood Stories from Twilight Midnight Morning
"Indie Rock is a term that covers so much music that it is now almost meaningless. But its also a starting point for people to find some of the best music being made." – Ben Kirby, Guitarist
---
Erick Macek – Erick Macek EP
It's almost impossible not to get the urge to want to stand up and dance and sing on Los Angeles songwriter and musician Erick Macek's uplifting, celebratory track, "Love," which he wants to be shared with the world in order to promote peace.
"More personal to me," Macek says, "indie music is seeing what you're really made of. It's the blood, sweat, tears, and the culmination of one's hard work. It's the freedom to create what you feel."
The first single, "No Worries," from his debut, self-titled EP, is more somber, and follows the theme about the failings and the victories of life. He worked with Grammy-winning producer Mikal Blue (Jason Mraz, Five For Fighting, Colbie Caillat, Jason Reeves), who produced, mixed and engineered the crowd-funded EP, the band's fourth release.
Band members include Stephen Jones on bass; Bill Jones on guitars and ukulele; Anne Seidler on piano, wurlitzer, and rhodes, and Christian Hogan on drums & percussion.
Macek and co-writer Kate Earl were accompanied on their duet "You Say," by bass player Dean Dinning, from Toad the Wet Sprocket. In 2014, songs from Macek's Colors May Change album received significant placement on shows like Life Unexpected and Melrose Place. The band has opened for artists like Joan Jett, Gin Blossoms and G. Love.
MP3: "Love" – Erick Macek from Erick Macek EP
MP3: "No Worries" – Erick Macek from Erick Macek EP
---
Oliver House – If You Love Me You'll See
Three college friends from Arizona State University in Phoenix formed a new band, Oliver House, last summer and got to work. Over the ensuing months, they honed their skills, pumping out heavily melodic and percussion laced tracks.
The results of their hard work over the past year are impressive. The band's debut single, "If You Love Me You'll See," is an ominous, but driving psych guitar rocker with a chugging base and accompanying beats. The interplay between bassist Dan Horner III, guitarist and lead vocalist Sean MaCauley and drummer Holden Flesner is particularly potent. They sound like a band that has been together for years, not months.
The second single, "Warhawk," from the band's new EP is a softer, acoustic psych pop style track with a chugging bass and drums all the way through. The chorus, "away…away…away," is another constant, accompanied by a high nylon guitar mini-solo at the end of the track. We can't help but to wonder how much a great producer, and manager, could help make these guys a popular indie band nationally. Right now, they have a good start with a terrific debut EP, which officially dropped in March.
MP3: "If You Love Me Youll See" – Oliver House from If You Love Me You'll See
MP3: "Warhawk" – Oliver House from If You Love Me You'll See
---
Tim Bick – Information
Somewhat creepy and strange, the semi-dark psych pop of U.K. musician and multi-instrumentalist Tim Bick on the track, "Information," a song that includes kick-ass guitar playing, is oddly compelling. He's obviously no newbie on the guitar.
Bick marries classic 60s and 70s pop structures with "wrly witty wordsmithery that takes a few cues from Aimee Mann or Fountains of Wayne's Chris Collingwood." He dismisses claims that his music is retro, insisting instead: "It's just an organic thing that was planted in the ground a long time ago."
The eccentricity doesn't end with the songs themselves. Apparently, according to Bick, he is working on the development of 'The Emotionalizer,' a "piece of studio hardware designed to maximize the emotional effect of music that modern technologies tend to reduce." Hmmm…stay tuned.
With Bowie (RIP) so much on our minds these days (see our Soundcloud Bowie covers' collection), Bick's music sounds influenced by Ziggy Stardust. And yet, Bick retains his own unique sound that is sparse, elongated, heavily narrative, lo fi, guitar-laden, and imperfect – all elements that work nicely together. Either way, we suspect that listeners who dig these two tracks will want to hear more.
"Information" – Tim Bick from Information
"Heart Attack" – Tim Bick from Information