This week's drop of more than two dozen fantastic, and some highly anticipated, albums continues to deliver memorable new singles from a mesmerizing range of artists, styles and genres. Yesterday, we posted the first half of this week's Best New Music Releases, featuring
spectacular new singles
from the latest albums by music giants like
The Raveonettes, The xx, David Bryne & St. Vincent, Calexico
, and lesser-known, but terrific, indie bands like
Thee Oh Sees, Turbo Fruits, Seapony
and many others.
You may wish to start with Volume One before diving in and listening to this second volume. Also look out for posts highlighting Bob Dylan, Band of the Week, and the Top Albums of September 2012. Plus, check out popular recent posts like Top 10 Songs Playlists for August; Week of Sept. 4th Releases (with Animal Collective, Cat Power, Two Door Cinema Club, Jens Lekman, Stars); In Dee Mail, Vol. XII; Thurston Moore's Chelsea Light Moving, and DIY Artist of the Week Dalton, to pick out just a few.
This playlist features an impressive collection of new songs from artists and bands like Firewater, The Avett Brothers, Neil Halstead, Patterson Hood, Sea Wolf, Field Report, Hello Echo, Solos, Helvetica and others. This second part of the top singles from this week's most notable albums was specifically designed to highlight what is clearly one of the best weeks for indie music in 2012. In fact, the past few weeks' sleuth of excellent releases has helped restore some credibility to what many consider to have been somewhat of a lackluster summer for record releases. That being partially true, there were still plenty of impressive singles and albums dropped in the past eight months, which you can read about, stream and download by browsing through the Best New Music Releases archives for the entire summer.*

New York City genre-bending band Firewater kicks off this playlist post with a heavy groove of gypsy punk, ska and carabet on the new single, "A Little Revolution," from the band's seventh studio album, International Orange. It felt right to start this playlist with a bang, followed by the dark, melodic folk-pop of North Carolina bro band The Avett Brothers, before easing into a gorgeous trio of songs from Field Report, Neal Halstead and Sea Wolf.
"A Little Revolution" – Firewater from International Orange! on Bloodshot Records
Stream International Orange via Spinner
"Live And Die" – The Avett Brothers from The Carpenter on Universal
After Great Anticipation, Field Report Drops Their Stunning Debut LP
Chris Porterfield founded Field Report not long after the band DeYarmond Edison disbanded. His former bandmate from that band, Justin Vernon, went on to found and front the wildly successful folk group Bon Iver. It wasn't long before Field Report began to attract its own praise from fans, bloggers and even the mainstream press of some of their early demos and singles. In the past year, Field Report has amassed widespread critical acclaim, growing their fanbase and packing venues. In the past few months, there has been a significant build-up of buzz in anticipation of the release of Field Report's self-titled debut album, which officially dropped on Tuesday.
Man, was it worth the wait. We don't want to give it away (stream the album here), but the lead single, "I Am Not Waiting Anymore," is a gorgeous, mellow folk gem – complete with Porterfield's nasally vocals and steel guitar slides. The song is presented in .wav format below, so the sound quality is greatly enhanced. The songs lyrics are compelling as well and delivered with a poetic narrative: I spent eight long years, working on my screenplay/It's a teen movie with young actresses that plays to the middle aged/I've read between the lines, I have been wrong every time/Burn up on the altar, but I am fine. Here's a little trivia for ya: Field Report is an anagram of Porterfield.
"I Am Not Waiting Anymore" – Field Report from Field Report on Partisan Records
Gorgeous New Songs from Neal Halstead and Sea Wolf
Singer-songwriter Neal Halstead's dreamy acoustic track, "Digging Shelters," is a simple, short song that makes every second count. You may find yourself noticing moments in the song that beckon the spirits of Elliott Smith and Nick Drake; we're not sure if that was on purpose, but if it's not, well that just says even more about Halstead's already solid reputation as a composer, vocalist and musician. As usual, Halstead delivers an enchanting, introspective sound. Next, it is only fitting to place Sea Wolf's latest single, "Old Friend" right after "Digging Shelters" because they just fit back-to-back so well. "Old Friend" is a nostalgic and romantic pop song, dipped in rich melodic hooks, deep, throbbing bass lines, a catchy drum beat and the soft, sensual vocals of Alex Brown Church. It's easily one of 2012's best love songs, and one that many of you will be listening to over and over – as we have and will. This song is destined, for better or worse, to be included in a major movie soundtrack, TV show or commercial.
"Digging Shelters" – Neil Halstead from  Palindrome Hunches on Sonic Cathedral Recordings
"Old Friend" – Sea Wolf from Old World Romance on Dangerbird Records
Track via AustinTownHall.com
Drive-By Truckers Front Man, Patterson Hood, Snowblink and Helvetia
Drive-By Truckers' frontman Patterson Hood drops his newest roots-rock album this week which prominently consists of autobiographical musings about the troubled days of his youth, and the tumultuous evolution of growing up to discover who he is and to secure his inner peace. The single, "Come Back Little Star" is mellow and intimate thanks to his fine vocal work and the infusion of a range of instruments from guitar and piano to cello and banjo, giving the song a rich, full sound. Next, the single from Arts & Crafts recording artist Snowblink changes the mood to synth girl pop. And a band that we liked from the get-go, Helvetia, are back with a new album, and the terrific, catchy lead track, "RyBro."
"Come Back LIttle Star" – Patterson Hood from Heat Lightning Rumbles in the Distance
"Black & White Mountains" – Snowblink from Inner Classics on Arts & Crafts
"RyBro" – Helvetia from Nothing in Rambling on Joyful Noise Recordings
New-To-Us Bands To Watch: Hello Echo and Solos
One of our favorite new-to-us bands this week is Santa Monica, California-via-Boston band Hello Echo. Their fantastic lead single, "Country," from the self-released debut EP, Coffee Cups, features brilliant change-ups dominated by blazing 60s-like garage rock, psych-tinged guitar riffs that evolve into a full-on romp. The build-up to the song's climax is a thrilling ride, where grooving rhythms, thunderous drumming and tambourine strikes give way to a ripping guitar solo that suddenly stops and eases into a mellow, lo-fi coda. The track is one of the best relatively unknown singles of the summer, so don't be surprised if you find yourself listening to it again and again – as we have done at least a dozen times.
"Country" – Hello Echo from Coffee Cups EP (self-released)
Based on "Country," and a couple other tracks we've streamed via MySpace, Hello Echo have enthusiastically been added to our bands to watch list, and their EP is one of our favorite DIY drops of 2012. Another track that has received a lot of play is "All The Time," which again showcases spectacular guitar work. The band delivers, as KEXP wrote, an "east meets west coast sound." Hello Echo is recommended for fans of bands like Good Old War, Cage The Elephant, The Black Keys and A Place To Bury Strangers. Another new band to watch, Solos, launches into a celebratory folk pop gem on the single, "All My Tribulations," from the just dropped Beast Of Both Worlds. Don't be surprised to find yourself singing along with the chorus. We'll definitely be keeping tabs on these two bands.
"All My Tribulations" – Solos from Beast Of Both Worlds on Joyful Noise Recordings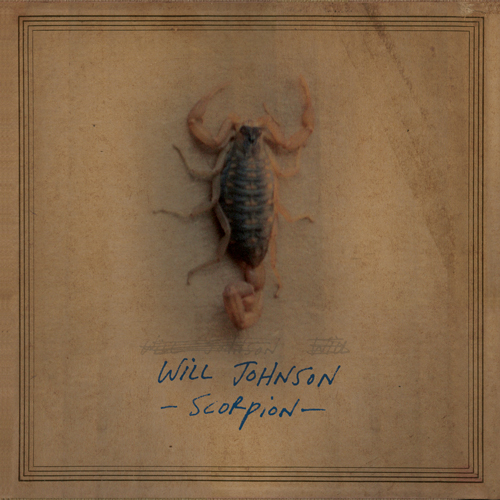 New Singles from Albums by Will Johnson and Agent Ribbons
Will Johnson's new single, "You Will Be Here, Mine," is a slow, mellow folk rock track featuring Johnson's heart-aching vocals and introspective lyrics. Austin-via-Sacramento band Agent Ribbons label themselves as a "tree house club of post-feminist dreamers." Their new single, "Family Haircut," transitions from meandering, ghostly rhythms to feel-good garage rock with a heavy emphasis on vocal and chorus arrangements. The band's songs have been featured on TV shows like Vampire Diaries, Revenge, and Cougartown.
Please take a minute to Tweet this post, Like it on Facebook or leave a comment in the Comments section below. Your comments and sharing on social media are important elements that help us better tailor the site to what our listeners like, and what they don't particularly care for. We really enjoy reading your comments and feedback. And remember, we regularly pick Comments, Tweets or Likes that have something profound to say to win prizes like free zips from labels and sometimes even concert tickets, when applicable.
"You Will Be Here, Mine" – Will Johnson from Scorpion on Undertow Music
"Family Haircut" – Agent Ribbons from Let Them Talk on Antenna Farm Records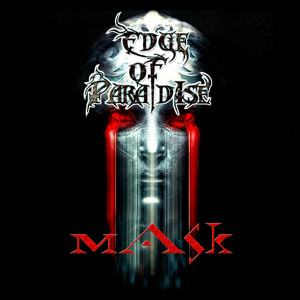 Los Angeles Metal Band Edge of Paradise Drops Debut LP, Mask
Los Angeles rock band and Shredock recording artist, Edge of Paradise, dropped their debut album, Mask, this week. While it was not included in most other music blogs that focus on new releases, the double set of tracks below from Mask demonstrate what many listeners who visit other indie webs are missing out on – IRC frequently posts music available almost nowhere else on the web.
Even though Edge of Paradise was only formed earlier this year, the band features the rhythm section of bassist Tony Franklin (Blue Murder, The Firm) and drummer Gregg Bissonette (David Lee Roth Band). Next, add the powerhouse vocals of Margarita Monet and the towering guitars of Dave Bates, and you have a pretty solid melodic metal band to reckon with. In fact, their debut recently ranked as the sixth 'most added' on national CMJ Radio, right behind bands like Machine Head and Five Finger Death Punch. Mask is chockfull of industrial-tinged metal coupled with soaring vocal hooks. Legendary Rock Interviews wrote: "Once in a while a new band comes along that not only has a unique sound of its own, but draws upon all the things we love about metal or rock to begin with. Edge of Paradise are one of the best independent bands to come out of L.A. in some time."
"Thrown It All Away" – Edge Of Paradise from Mask
"Walk The Line" – Edge Of Paradise from Mask
*Note regarding MP3 song links: Unlike most blogs and sites, 90% of the song links we publish are still working, sometimes even months and years after they were posted. IRC is one of the few and free indie music resources on the Internet that doesn't remove song links a couple of weeks following the original posting. However, many, if not most, of the indie blogs and sites we like and visit do just that. So, we know how annoying it is to be browsing through an older review or playlist only to discover that the song links have been removed. Of course we can't control when bands and labels remove a song link they provided, but in our experience that only happens about 10% of the time for post younger than one year. We hear all the time from people that one of the things they like about IRC is that they can listen to a playlist that is two years old and all or most of the MP3 links are still working. While it costs us a bit more in bandwidth and resources, it's worth it for our dedicated listeners and new visitors.