This week's S-25 Mix features a random pick of 2011 songs that we really like – some are well-known, others are new material from established indie and alternative rock bands – like The Strokes, Beirut, Peter Bjorn and John, and Bon Iver – but many others are songs that we refer to as 'rarely heard,' because so few people – with the exception of indie music enthusiasts – have heard them. This also feels like a mix that is a good kick-off to summer. On that note, stay tuned for our Summer Songs 2011 series; in the meantime though, check out the smash hit series Songs of Summer 2010 if you want to load up your iPod with 'summer' songs. We hope that many of you come away with new songs that you really love from this mix. Let us know which are your favorites in the Comments section.
"East Harlem" – Beirut from The Rip Tide – out August 30th
"Breaker Breaker" – Peter Bjorn and John from single release
"Machu Picchu" – The Strokes from Angles
"Calgary" – Bon Iver from Bon Iver
"Do You Really Wanna Know" – Papercuts from Fading Parade
"Merrymake It With Me" – The Republic Tigers from Record Store Day exclusive
"Bury Us Alive" – Starfu*cker from Reptilians
"Turned Tables" – Should from Like A Fire Without Sound
"A Conversation About Death on New Years Eve" – Scattered Trees from Sympathy
"If You Wanna" – The Vaccines from What Did You Expect From The Vaccines?
"Dream Again" – Stephen Merritt from Covers LP
"A Backyard Funeral" – Sleepy Vikings from They Will Find You
"Drop Your Eyes" – The Rusty Bells from DIX: Dead Bees Record Label Sampler
"Nrob Bmud" – Regurgitator from Nrob Bmud
"Monday" – The Sea and the Cake from the Moonlight Butterfly
"Rising" – Son Lux from We Are Rising
"Used to Be" – The Shivers from More
"Echos Myron" – Sorry About Dresden from Sing for Your Meat: A Tribute to Guided By Voices
"I'll Take You Anywhere" – The Steve Adamyk Band from Dirtnap Records' SXSW 2011 Sampler
"RMBR U" – Secrets from RQ EQ Christchurch Earthquake Relief 2011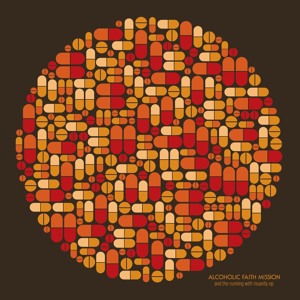 "Running With Insanity" – Alcoholic Faith Mission from And The Running With Insanity
"Get In Line" – I'm From Barcelona from Forever Today
"Trash City" – Poly Styrene from Generation Indigo
"Misty Valley" – Rich Bennett from Hydrozoa
"Forever in Armitron" – Boat from Dress Like Your Idols
"Venus Shaver" – Shilpa Ray from Teenage and Torture