The second-to-last indie rock Fresh Tracks Mix of 2017 features artists and bands from California, New York, Oklahoma and Washington state. There is no particular order- like most favorite to so-so – to the artists featured in the post. If you want to submit your music to IRC, see the
submission page
.
Also, don't miss our Best Indie Rock Christmas Songs playlists – the largest on the web since 2009 – and the newer Twas The Night Before Christmas poem set to indie, alt, post punk and classic rock songs.
Crane Song – Modesto, California
Endless Forms – Tulsa, Oklahoma
Head Cheerleader – Hudson, New York
Cody Melville – New York, New York
Kye Alfred Hillig – Seattle, Washington
Crane Song – "Showtown"
Set in the California Central Valley town of Modesto, solo artist Maxwell Wine, who records as Crane Song, sculpts lo-fi acoustic and electric indie songs like the unforgettable, rustic track, "Showtown," and the more whimsical, "Get In The Car."
"Showtown," according to Wine, "is about the aspiration to live a life that is filled with new experiences, travel and art."
"All the experiences I've had in this past year playing my music in different places across California has really made me see that this is what I'd love to do with my life. This song is about sharing your art can change your life."
The track, "Get In The Car" "shows you what I enjoy personally as an artist and songwriter," Wine says, continuing: "pleasant lyrics wrapped in a swirling electric-acoustic format." Indeed the song swirls and dips and ascends; it's a delightfully enjoyable single.
"The music and lyrics combine to spin you around into a bunch of feelings, colors, and memories," he adds. "I love road trips and highway travel as well as performing music; so this song really sums up how I feel when I get the opportunity to do both of those things at the same time." Wine just created this music video for the song.
MP3: "Get in The Car" – Crane Song from Heartstrings
Wine is one of those rare one-man band artists because he writes, records, produces and performs all of the instruments himself, and his instrumentalizations and melodies are inspired by his classical music upbringing.
Both tracks of the standout tracks are from Crane Song's new EP, Heartstrings. Crane Song was officially founded in the early months of 2015. He has opened for bands like Strawberry Alarm Clock and The Dickies, and his influences include Spoon, The Pillows, The Cranberries, and Beck.
Bonus MP3:"Showtown" – Crane Song from Heartstrings
Endless Forms – "No Genesis"
Based out of Tulsa, the ambient, shoegaze-influenced indie rock band Endless Forms just dropped a sonic-tripping new LP, If There Were Water, featuring standout tracks such as the epic-like single, "No Genesis".
Dipped deep in fuzzy guitar jams from the band's guitarist Justin Allen and , wrapped in hazy keys; the bubbling bass lines of Jessica Lee and the timely percussions of drummer Joe Moore, Endless Forms is refreshingly hard to put into a specific genre.
In a way, EF might be creating their own sub-genre within a sub-genre that helps set them apart from other predictable OK indie bands of recent years.
Endless Forms' spectacular (for a DIY band) debut, Lazarus, which we featured, and listeners reacted in big numbers, is a good starting point prior (or not) to listening to If There Were Water.
Another track, "The Next Age," from the LP, was released via YouTube a couple of weeks ago, featuring a psychedelic lava lamp effect, already garnering over 6,000 views and nearly 600 likes.
Head Cheerleader – "I Want To Burn"
With melodic, good 'ole rock and roll music and emotionally-driven lyrics, Hudson indie band Head Cheerleader is bringing something new and refreshing to eastern upstate New York.
Formerly of New York City, guitarist Henry Prol (Copesetic, The Micks) and drummer Jay Van Dyke (Copesetic, The Lumineers) began writing songs together as teenagers in the early 2000s, and over the years, continued to hone their skills as a songwriting duo. The pair moved to the Hudson Valley to work on Head Cheerleader's debut EP.
Over the years, the duo has been supported by a revolving list of guest musicians on recordings and during raucous, fiery live performances with layered tunes that are teeming with multiple guitars, organ and piano riffs and vocal harmonies.
With the help of talented producer and engineer Billy Perez, they took to the studio to work on Head Cheerleader's first EP, Broad Daylight, featuring the 80's-like rock ballad, "Honey," the memorable upbeat folksy, bluesy track, "I Want To Burn," (recalls Family of the Year), the southern rock and folk influences of "Murderers," featuring Prol's falsetto vocals and a hot August afternoon stomp.
Lead Cheerleader's debut EP puts a modern, whimsical spin influenced by legendary rockers like The Band, Tom Petty and The Rolling Stones, Bob Dylan, Neil Young and George Harrison. Integrating both rock and roll grit and sweet resonance, the EP explores human themes about forging meaningful relationships and navigating through life's difficult times with hope and a sense of humor.
Before HC, Prol and Van Dyke were in a number of bands that ranged in genres from rock to Americana/folk, and the blues to alt rock. They previously released two recordings together as part of the group Copesetic.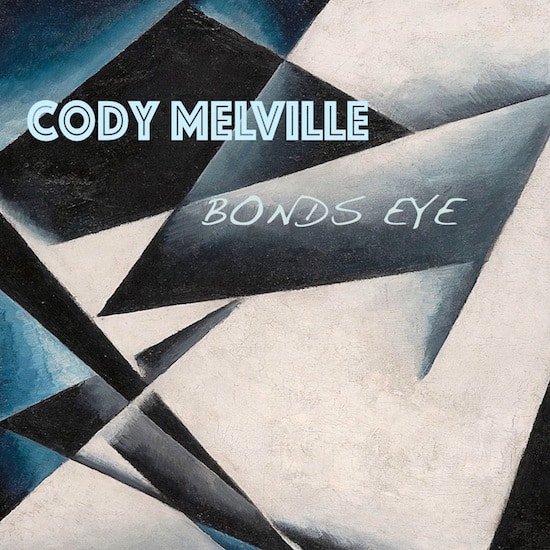 Cody Melville – "Rock and Roll Prayer"
On Friday, New York City guitarist, songwriter, and producer Cody Melville released his 10th album, Bond's Eye, featuring the Chicago-style rock blues of the single, "Rock and Roll Prayer."
A rock and roll musician at heart, he also incorporates pop elements into the album, such as on the standout cover of Mick Ronson's lush ballad, "The Empty Bed," recorded as a tribute to Ronson who produced some of Melville's earliest recordings.
Melville performs most of the instruments on Bond's Eye himself, filling in the gaps with musicians like drummer Steve Holley (Ian Hunter, Wings); guitarist Keith Lentin (Link Wray); and pianist Jeff Levine (Joe Cocker), among others.
He is first and foremost a songwriter; "I'm most turned-on by the process of creating a memorable tune, lyric, or coming up with some great chord changes – work that breathes enough life into itself to become a song that just might stick around and get on a record." Melville's major influences are the great songwriters of rock 'n' roll: Chuck Berry, The Beatles, The Rolling Stones, Bob Dylan, David Bowie, Bruce Springsteen, Lou Reed, among others.
Born in Brooklyn, Melville lived in Detroit during his formative years, earning a training "in the art of an undeniable groove and the beauty of a few chords on a clean telecaster."
Nowadays, he says regarding his latest works: "I'm happy, lost, wise, nostalgic, dedicated to activism, and determined to be heard."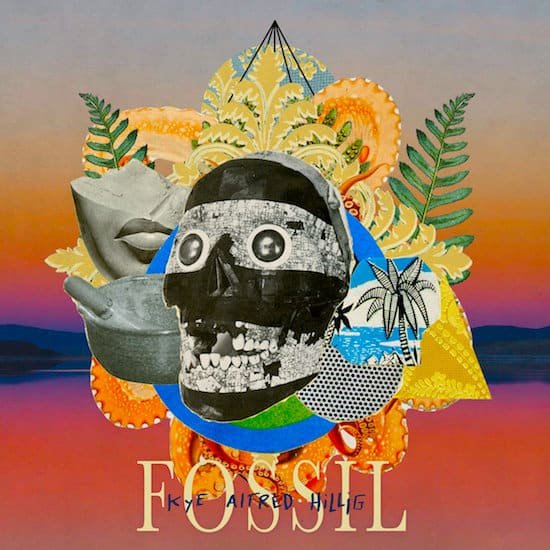 Kye Alfred Hillig – "Impotent Summer"
The sixth release, FOSSIL, from Seattle recording artist Kye Alfred Hillig (also known as Brian Jackson), expands the artists' discovery by spanning a musical spectrum of genres to include punk, indie, folk and country and pop.
Tracks like the spacious, psych rock-leaning "Impotent Summer" make the album a recommended listen.
While Jackson says he was aiming for something "different" with FOSSIL, he continues to embrace the pop-leaning tunes of his previous releases with a more dark, riveting twist. Jackson's top influences include Leonard Cohen, Father John Mitsy, AA Bondy, and the Eels.
Listen to more on Hillig's Bandcamp page