Over the years, we've featured thousands of indie rock artists and bands, and more than most indie blogs, scores of talented DIY artists and bands. Here are five more worth your time.
The bands we feature submitted using our artist music submission form.
Imp of Perverse – Austin, Texas
Wonderflu – Paris, France
Strangeheart – Los Angeles, California
Tapes & Tubes – Philadelphia, Pennsylvania
Sam and The Barbers – Columbus, Ohio
Imp of Perverse – Austin, Texas
The jangly guitars, sound effects and overall vibe of Austin one man band Imp of Perverse's unlikely-named track, "Cities That Want To Die," is a song that probably should have been a mini DIY hit, thanks to an unforgettable Sonic Youth-like riff, intricate melodies and lyrics like "California living/is everything I thought it would be/California living/like all those books, songs, movies and TV shows."
The second half of the song features synths swirling and other chaotic sounds before the track goes back on course for the remaining two and half minutes.
The man behind the entire production – Sean Lochridge – has either lived in California before, or just wrote the song dreaming of California, as one of the lyrics imply. The swirling synth sounds combined with other unique sound effects on the track also give it an air of the fervent and wild energy of summertime.
MP3: "Cities That Wait to Die" – Imp of Perverse from There's Everything
The second track, "Part of Me," is a wonderful waltzy indie rock love song complete with a fiddle, big melodic hooks, lively choruses and sweeping flourishes. Each tracks are from Lochridge's EP There's Everything.
"Imp of Perverse began as, and remains, a solo recording project which I do out of my home studio," Lochridge says, having released three EPs in 2016 and two this year.
"This project was a way for me to explore various influences which were overlooked by the various bands I've played in, as well as a way for me to grow and develop as a musician.
IoP's biggest musical influences include artists like R. Stevie Moore, Stone Roses, Yo La Tengo, and Elephant 6.
Wonderflu – Paris, France
French lo-fi alt. rock band, Wonderflu, has been building up a discography of enthralling releases and singles over the years, including the blazing bliss of "Silence In Your Mind," from the band's EP, What's Inside. We've featured them over the years and had to feature them again because they're just so good.
The band's biggest influences – Sebadoh, Pixies, Sonic Youth, Nirvana, Dinosaur Jr, and Pavement – are evident on songs like "Travel" (from the band's debut EP,Lota Schwager); the grungy "Fine Now"; the more pop rock-leaning "Running Faster" and the riff-heavy, "The Line," with it's memorable melodic hooks.
These tracks are just a sampling from the band's large discography, featuring a collection of EPs and singles that are a lo-fi alt./indie rock lovers little cookie jar. The band is comprised of four high school friends who formed Wonderflu back in 2010 over a mutual love for alt and indie rock.
MP3: "The Line" – Wonderflu from What's Inside
Strangeheart – Los Angeles, California
After a two-year hiatus, founder and frontman of Los Angeles DIY band, Strangeheart, songwriter and vocalist, Jeff Thompson returned in 2015 with the sophomore album, Formula.
Once listening to the album, it's no surprise to indie rock lovers that Thompson is a fan of The Strokes; the influence is apparent on "All It Took," (video above) an upbeat track sporting solidly pop-rock guitar licks and hooks, rising synths, and a sick rhythm and beat with influences from new wave and post punk. Another standout single is the hypnotic, and at times, frenzied single, "Green Russian. "
When his former band, Young Digerati, disbanded in 2012, Thompson put everything he owned into a minivan and left San Francisco for L.A., 450 miles to the south. Once in LA, Thompson started playing gigs with his friend, bassist Brandon Queen. The duo soon expanded into a four-piece band with the addition of James Longstreet (drums) and Michael Carlito (guitar).
Strangeheart had pretty much disbanded before the release of the debut album due to health issues with Thompson. In 2014, a new line-up featuring Sarsten Noice on bass and Justin Lenoir on drums, tackled recording of Formula, which, by example of the two tracks featured above, was a success.
In the past, Strangeheart has opened for Magic Bronson, Cymbals and Wunder Wunder. Thompson's biggest musical influences include The Cure, The Cars, Against Me, Emitt Rhodes, Depeche Mode, and The Killers. It does not appear the band is still together. But we've got the music, and that lasts forever. Isn't that one of the wonderful things about music?
Tapes & Tubes – Philadelphia, Pennsylvania
We have been followers of Philadelphia experimental dream pop musician Austin Potter, aka, Tapes & Tubes, since we first posted his music back in 2014.
His album, Ebb Tide, released that same year, is a road trip soundtrack, which is no big surprise because Potter has been an avid traveler of the United States, having grown up in Olympia, Washington, the state capital.
Tapes & Tubes has released limited edition cassettes, CDs and vinyl (including hand-pressed artwork for individual editions that sold out) of a new collection of his best songs, Retroactive, last year. Songs like the dreamy experimental pop of "Salad Days"; the hazy accordion and spoken word of Ryan Williams on "Little Key"; the melancholy, fatalism of "Too Long", nicely followed by the more upbeat optimism of "Beginning," and the serenity of "Blue Star."
In listening to the album, you'll soon be transfixed by Potter's hazy, lazy, sometimes dreary, pop and guitar instrumentals; spoken recordings of his poetry; as well as Lou Reed-like lo-fi rock influences – and yet Potter always makes his music his own, without pretentious pandering to musical trends and fads.
The Deli Magazine wrote about Retroactive: "The album touches on those deep, isolating, pensive states that come to the forefront when returning from sleep or conversely nodding off to slumber."
It may not be everyone's cup of tea, but it's definitely original, and we have enjoyed his tracks for years.
You'll also see that he has had fairly good support on the
Tapes & Tubes Bandcamp page.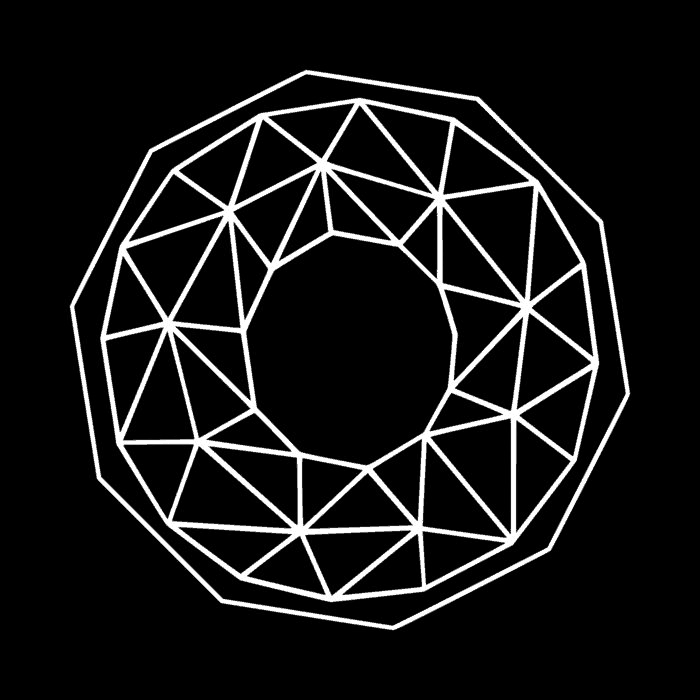 Sam and The Barbers – Columbus, Ohio
Ohio band Sam and The Barbers formed in 2015 at the Ohio State University at Columbus, and not long after dropped, End Of The World, an impressive debut EP of indie pop and genre-mixing that relies heavily on synthesizers rather than the more common bass and rhythm guitar.
For folks who like catchy, melodic pop with uplifting guitars and energetic drums, the lead single, "I Promise I'll Never Promise Again," is one of the best DIY pop songs we've heard in years. We still play it and other tracks from this debut every so often.
The second track, "1982," sounds much different and shows the talents of this young band who draw from influences that include Phoenix, The Killers, The Cars, Arctic Monkeys, and The Smiths – all of which you can hear in their songs. The trio is Derrick Walter (vocals/guitar); Brett Williams (vocals/drums); and Paul Strawser (synthesizers).
MP3: "1982" – Sam and The Barbers from End Of The World