The following are recent tracks – usually lead singles and/or bonus songs – that you've got to hear from notable 2017 indie debuts from Pleasantries, Perry Zoso, Magic Hour, James Saunders, TREVAN, The Franklys and The Ellameno Beat.
Pleasantries – Palatine, Illinois
Perry Zoso – Burbank, California
Magic Hour – Chichester, England
James Saunders – Hermanus, South Africa
TREVAN – Canoga Park, California
The Franklys – London, England
The Ellameno Beat – Jensen Beach, Florida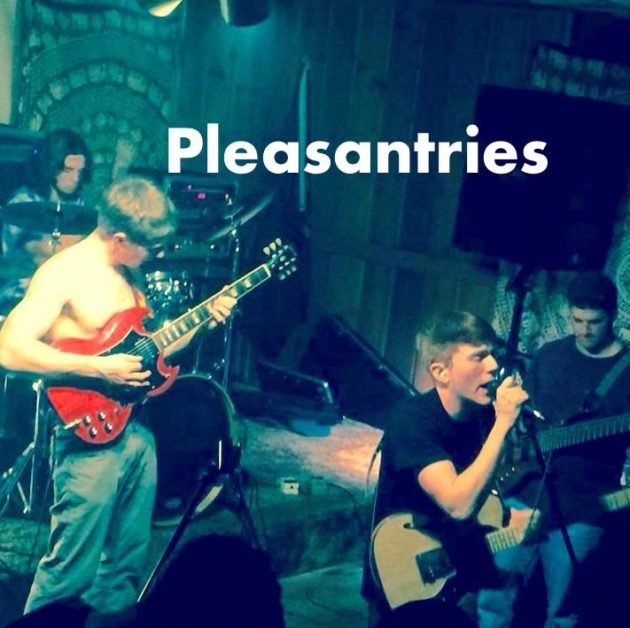 Pleasantries – The Chocolate Chalk Opera
Indie artist Andy Markantonatos, who records under the moniker, Pleasantries, hails from the small city of Palatine, Illinois, a suburb of Chicago.
In the past few years, Pleasantries has become known in the region for his unique utilization of catchy melodies and lyrics with the backdrop of a progressive rock sound. Songs like the multi-faceted and entertaining "She Takes His TV Time" and the ready-for-Halloween, "Our Scarecrow's Really Scary."
The tracks are from Markantonatos' debut album, The Chocolate Chalk Opera , amassed a small, but passionate, following of music lovers in the Chicago metro area. Since then, he has assembled a live band, featuring musicians Thomas Souden, Sam Ayers, and Michael Tenuta, and plans on releasing another album soon, most likely in the early months of 2018.
His top musical influences are Talking Heads, Mr. Bungle, Tom Waits, Frank Zappa, David Bowie, and Ween. See the band's music video, "Where The Pipes Go".
MP3: "Our Scarecrow's Real Scary" – Pleasantries from Pleasantries
Perry Zoso – EP-1
Based out of Burbank, California, Perry Zoso is the one-man garage band of writer/producer Garrett Uribe.
Uribe created his Perry Zoso project back in 2010 while working part-time as a freelance sportswriter. EP-1 is his debut EP, featuring the standout single, "Guadalupe."
His major musical influences are The Beatles, Nirvana, Spoon, B-52's, The Killers, and The Kills.
MP3: "Guadalupe" – Perry Zoso from EP-1
Magic Hour – Glass Sky
UK musician Ross King, otherwise known as Magic Hour, is an 18-year-old singer and songwriter from Chichester, a small seaport town along the south coast of England.
"I play dreamlike folk," he says. "Warm acoustic tones; twist and turn chord progressions and a hazy shade of autumnal melancholia."
Such is the case on his May debut, Wintering, featuring fantastic songs like the gorgeous dreamy folk of "Jewel of the Sky" and the lazy hazy "All Rivers Flow to the Ocean."
King lists his top musical influences to include Nick Drake, Elliott Smith, Bibio, Bert Jansch, and John Martyn.
MP3: "All Rivers Flow to the Ocean" – Magic Hour from Glass Sky
"Jewel of the Sky" – Magic Hour from Glass Sky
Magic Hour on Facebook and Bandcamp
James Saunders – Tower In The Sky
Haunting lyrics and an apparently intrinsic knack for mixing reggae folk, rock and acoustic are the hallmarks of the latest single, "Fish Fever," from singer/songwriter James Saunders of Hermanus, South Africa.
Saunders' musical influences include David Gilmour, James Taylor, Leonard Cohen, Johnny Cash and Shawn Phillips. His debut EP, Tower In The Sky, is out now.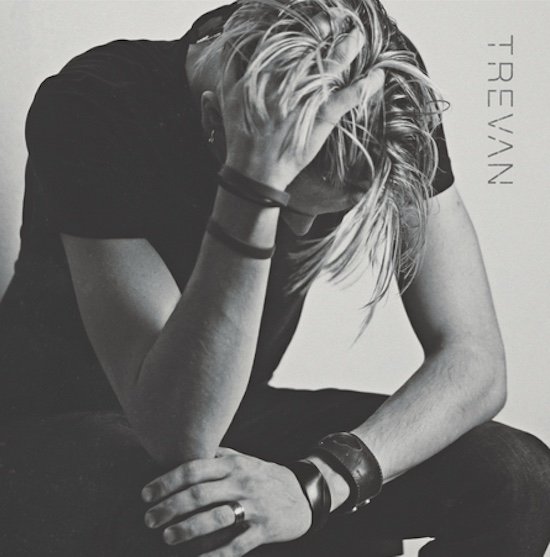 TREVAN – TREVAN
On the day of his birth 27 years ago this past April, Canoga Park, California solo artist Trevan McClure – who records under the moniker TREVAN – was baptized with song by his father in the hospital delivery room.
A quarter century later, McClure asked his father to record the same song for this debut album. Other than his father's guitar solo, the entire EP was written, produced, recorded and performed entirely by TREVAN. After being the go-to drummer for local bands, TREVAN decided to go solo.
One of the most accessible tracks, "Have A Good Time," is a blazing rock song in the tradition – somewhat – of 90s rock with an R&B streak, a sing-along chorus, and overall, a party track.
"I wrote the song, funny enough, just before going on a date with a really really beautiful girl," he says. "It was written, recorded and arranged in my bedroom in 4 hours."
"I've always been a huge pop lover, but also grew up playing in the underground metal scene, and have always been a huge movie fanatic (particularly movies like The Matrix, Blade, Mortal Kombat).
"So my 'metatronic pop' sound, as I like to call it, stems from combining all of those influences," including, he adds, bands like Stone Temple Pilots, Nine Inch Nails, Linkin Park, and Alice In Chains.
MP3: "Have a Good Time" – TREVAN from TREVAN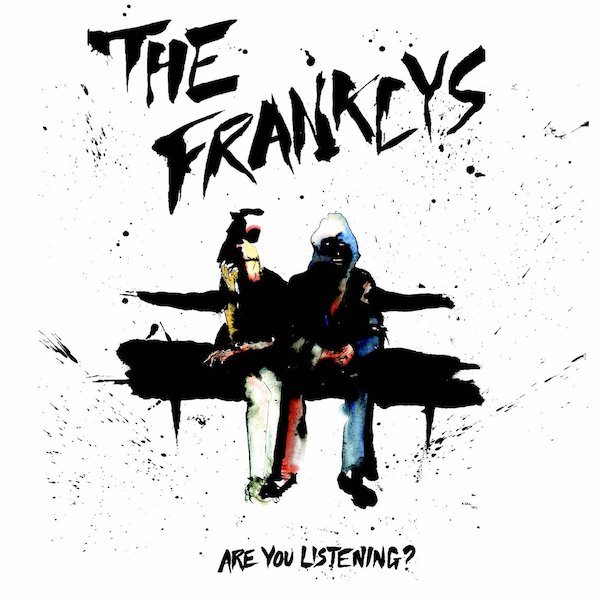 The Franklys – Are You Listening?
London alt. rock band The Franklys released their debut album, Are You Listening? in May, featuring hard-hitting tracks like the lead single, "Weasel."
Modeling themselves after influences like The Hives, QOTSA, Blondie and Metric, the band likes to call their music "garage rock meets grunge." They've opened for artists like Airbourne, Crobot, and Pop Will Eat Itself.
In 2012, two of the founding members – Swedish musicians Jennifer Ahlkvist and Fanny Broberg – moved to London, adding to their duo East Anglian bassist Zoë Biggs and drummer Lexi Clark.
MP3: "Weasel" – The Franklys from Are You Listening?
The Ellameno Beat – Surface
The slow, hypnotic reggae guitar strumming, beats and mysterious keys of the single, "Muse," is one of the tracks from the debut album by Florida reggae band The Ellameno Beat.
The album, Surface, entered the Top 20 of Billboard's reggae charts upon its release on August 23rd.
Based in Jensen Beach, the band members are frontman, guitarist and producer Reggie Fromm; James Rosenblit (drums); Dylon Hixon (bass); Matt Diamond (trumpet, vocals); Walker Brantingham (keys) and Rebecca Minor (keys, vocals)
MP3: "Muse" – The Ellameno Beat from Surface