The newest addition of Fresh Tracks features new indie songs from artists and bands such as FENNR LANE, Dan Rico, Gentlemen and Scholars, The Raven and The Fox, and Manager.
FENNR LANE – London, England
Dan Rico – Chicago, Illinois
Gentlemen and Scholars – Evansville, Indiana
The Raven & The Fox – Canmore, Alberta
Manager – Brooklyn, New York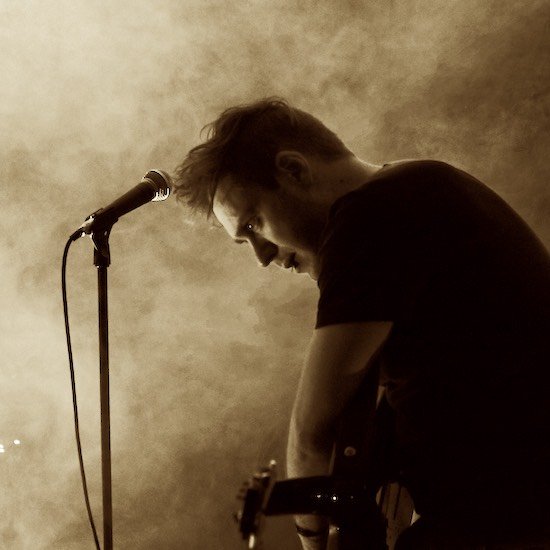 FENNR LANE – "Ethics For Enemies"
When it doesn't have four, UK musical outlet FENNR LANE has one member. The band project initially started out last year under the name CAWE, although was reborn and renamed to FENNR LANE.
The man behind the pseudonym is London based multi instrumentalist Per S. Folkestad. He writes, performs and produces all bits and pieces of his tunes by his own heart and hands.
Living between London and Norway, Folkestad is currently focusing on recording a series of songs by FENNR LANE scheduled to be released one by one, and which ultimately will form the spine of fennrLANE's debut album – Bended Lines and Lost Reflections.
Having already released the track, "Time To Ruin" earlier this year, and gaining nearly 12K plays on Soundcloud alone.
FENNR LANE'S newest track, "Ethics for Enemies" encompasses a variety of rock genres, and, as Folkestad adds is "notoriously unfaithful to the contemporary, and forever loyal to the dying art of rock. It's black and white, it's grungy, it's light and heavy."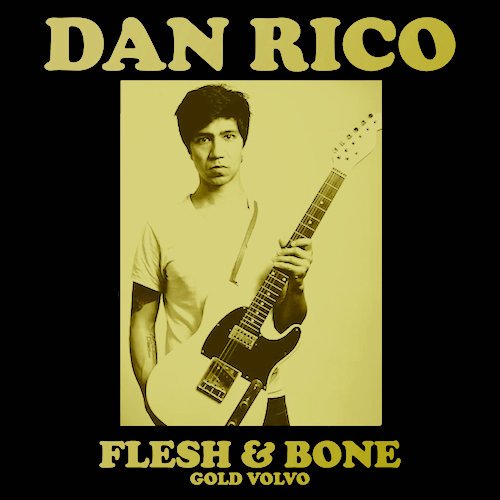 Dan Rico – "Flesh & Bone"
Hailing from the musically rich city of Chicago, musician Dan Rico, officially drop his newest genre-mixing single, "Flesh & Bone," on Sept. 8th.
The track, with its decidedly garage rock/pop sound, is Rico's tribute to the music of 70's rock star Marc Bolan – better known as recording artists T Rex – whose glam rock style had a big influence on rock/pop music.
The impressive B-side, "Gold Volvo" is about "the nostalgic story of a lover running away from their small hometown to the big city to start a new life," Rico proclaims. The new 7″ single, "Flesh & Bone," set to officially drop on Sept. 8th. We've been listening to more of Rico's discography and encourage folks that like these tracks to listen to more on his Bandcamp page.
Gentlemen and Scholars – "Hold It Down"
Based out of the city of Evansville, Indiana, the established four-piece indie/alt. rock band Gentlemen and Scholars – this year celebrating 10 years as a band – recently dropped their impressive new album, Revelry, with standout tracks like the crackling rock of "Hold It Down" and the catchy "Smooth & Fine."
The band's newest album shows them at their strongest and is perhaps their best release thus far with powerful guitar hooks, nicely timed percussions, strong vocals and rich melodies. The band's unique blend of rock and roll fuses blues and soul elements with their deeply rooted punk rock background.
It's no surprise that among Gentlemen and Scholars' biggest musical influences include The Ranconteurs, Led Zeppelin, The Dear Hunter, Jimi Hendrix, My Morning Jacket and Delta Spirit. In the past, the band has toured on the Vans Warpe Tour.
While they were previously aligned with Victory Records and Torque Records, which gave way to the band's 2009 release, The Fault, the band members found that working under their own rules was the only way to go.
Since then, they have been perfecting their sound thanks to work of members Jeremiah Galey (vocals/guitar); Patrick Brady (guitar/keyboards); Shane Strickland (bass), and Marco Vaughn (drums). The band sounds better than ever on Revelry.
Bonus: Smooth & Fine from Revelry
Gentlemen and Scholars Official Website
The Raven & The Fox – "Fly Away"
Based out of Canmore, Alberta, and located in the heart of the Canadian Rockies, the soothing folk rock sounds of the band The Raven & The Fox reflect their serene, alpine surroundings.
Musicians and vocalists Julie Chang and Sean Isaac have been honing their skills since they first collaborated on TR&TF in 2014. Chang's smooth, sultry vocals over Isaac's moody acoustic riffs create melodies paired with passion-soaked lyrics.
Their self-titled, and released, debut album features songs such as the enthralling "Fly Away"; the sad and touching vocal work of "Change" and the delicateness of "When Stars Align" echo the sparse musical and vocal beauty of artists like Cowboy Junkies and Mazzy Star, both of which are influences for Chang and Issac.
Throughout the decidedly folk – even alt. folk – and singer/songwriter album, there are a number of sombre tracks that demonstrate even more the potentials for the duo with, and beyond, their debut album. The album was produced by Geoff Hilhorst of The Deep Dark Woods.
"Our songs are inspired by two things it seems – love and landscapes," Chang says. "Our
hometown is situated in the heart of the Canadian Rockies.. in a very engaged and inspired community of artists, musicians, extreme sport athletes and mountain enthusiasts.
"It is very easy to pull from the psychical energy of the mountains that surround us as well from the motivated, life-loving community."
The Raven and The Fox on Facebook
Manager – "Party Service"
The fresh and exciting Brooklyn rock band Manager recently released a new video for the appropriately-named track, "Party Service," from the band's recent drop of their self-titled debut album.
The video features the violent destruction of a birthday cake as well as other antics by the band members.
Manager mixes guitar-driven melodic rock with crisp pop hooks – their sound may even remind some of bands like Guided By Voices, Flaming Lips, and pre-Deschanel Death Cab for Cutie.
The members of Manager met in the studio while working on separate projects with producer Jon Chinn (guitar, vocals). In 2015 Ron Hester (guitar, vocals), Lori Cantu (bass) and John Dorcas (drums) became permanent members.