The latest edition of new indie songs features artists and bands from California, New York, Michigan, Tennessee, Arizona, Georgia and Argentina.
In This Installment:
New Mystics – Los Angeles, California
Electric Honey – Detroit, Michigan
The Head – Atlanta, Georgia
The Sink or Swim – Phoenix, Arizona
Ale Torriggino – Buenas Aires, Argentina
Cameron Toy – Brooklyn, New York
Anchor Thieves – Nashville, Tennessee
New Mystics – "Rebels"
For a number of years, we've been following the music of Los Angeles musician Josh Onstott as a member of Other Lives and Rituals. But last year, he formed his own solo project with the name New Mystics, and recently released his debut track – the introspective and sprawling, "Modern" – under his new moniker.
There is an unmistakable sense of searching in the composition and the wonderfully crafted lyrics. Not surprisingly, the production value is pure perfection.
With Other Lives, Onstott travelled the world touring with some of the most important bands of the past 15 years – Radiohead, Bon Iver and The National.
Onstott's newest track, "Rebels," is a sunny, West Coast acoustic/piano folk pop spectacular. The singles have been dropping regularly from Onstott's debut, Smile With Your Teeth.
"I've made a lot of music in my life," Onstott says about his latest effort, "I've created and toured with some of the greatest bands in the world, but I'm losing my fucking mind and I want to live another life."
Asked for clarification from his publicist, we did not receive a response by the time this post was published. Nevertheless, perhaps another fantastic, emotive track, "Sparrows" offers some insight to that odd and dangling statement.
Electric Honey – "The Science"
With a special mix of both alt. rock, blues and post rock elements, Detroit DIY band Electric Honey have become known over the past couple of years in the Detroit-area for raucous shows with non-stop energy, unpredictable antics and blazing sets.
Take for example the band's electrifying new single, "The Science," and title track to their upcoming new album. The rock power of the band is perfect for rock lovers.
The band members, including Minjeur, are bassist and vocalist John Labut; violinist Chris Righi; guitarist and vocalist Evan Gatny and drummer Matt Doppel.
Formed in 2013, Electric Honey has opened for bands such as Friends at the Falls; Adjy; DUDE; Earth Engine; and The Kelseys. They are primarily influenced by Built to Spill; The Kinks; Talking Heads; Pixies; Radiohead, and Stephen Malkmus.
The Science will officially drop on October 24th. ,
The Sink or Swim – "Dopamine"
The young new DIY band The Sink or Swim, from Phoenix, have been dropping new material ahead of a new release that will include songs like their newest rocking single, "Dopamine."
A couple months ago, TSOS released, "Arizona" a VHS-like home video music vid.
The music video for "Arizona," show the band members trekking the desert outside of Phoenix, portraying what the band calls their "battle with adapting to and transcending our surroundings."
"The video is about leaving what you used to know behind and being comfortable in a new setting," says drummer Lou Resnick. The video's highlight, perhaps, is the burning organ featured throughout the length of the video. Resnick notes, "burning the organ can be interpreted in a lot of ways."
The band has been working with producer Bob Hoag (The Ataris, Gin Blossoms, The Format) on a new five-track EP titled Oasis Unknown.
While the band members are all under the age of 23, almost each have nearly a decade or more of musical background under their belts. Their earnestness and talents are undeniable and have previously released two well-received EPs.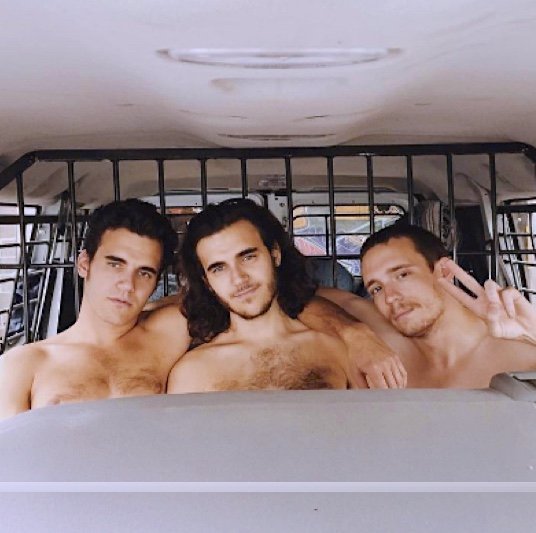 The Head – "Lilies"
Brothers Jack Shaw (drummer) and Mike Shaw (vocals and bass) teamed up with guitarist Jacob Morrell in 2015 to form the Atlanta indie psych rock band The Head. In the two years that have passed, the band has played more than 200 live shows and are set to release their debut album, Space, on August 4th.
The release will be followed by a four-month, 40-gig tour across the U.S. and in the U.K. Bands The Head has previously opened for include some heavyweights, you could say, like Lucy Dacus; Primal Scream; Those Darlins; Cracker; and Steve Wynn (The Dream Syndicate), with their major influences being The Stone Roses; REM; The Verve; Echo & the Bunnymen, and Scott Walker, among others.
"Lilies" is the the second single from the band's forthcoming LP, Space, set for release on August 4th. The track should be a real show pleaser for the band's fans in their upcoming tour.
"It's sequenced in the middle of the record and marks the beginning of Side B," says Jack Shaw.
"Sonically, 'Lilies' is very round, cyclical, and big," he adds. "It captures every element that's heard on the rest of the record which we wrote in the middle of constant touring."
Ale Torriggino – Buenas Aires, Argentina
The talented Argentinian singer-songwriter Ale Torriggino recently released his latest LP, Blue Light, enlisting local and international musicians – "a truly collaborative effort that takes listeners through themes of joy, hope, war, and the power of music," he said.
"I wrote the album in ten days while a was painting my room white," he says. "It was an enlightening experience…I knew the theme of hope was necessary to the album. It's a very optimistic and hopeful record because I'm an optimist person."
Torriggino, who plays a bluesy guitar, called on the help of indie producer Gonzalo Esteybar as well as a number of artists, including Marcos Benítez, Angie Pire, Enya Lim (Nyali) and Natalia Nardiello.
The theme of hope is evident on tracks like "When The Tide Begins to Turn" and "The Color Life", while songs like "Catherine" and "Shelter" are about achieving strength through enduring difficult times.
Cameron Toy – "Ghoststock"
Some artists are difficult to categorize, and that's where indie is a safe house. Brooklyn lo-fi, experimental psych pop electronic musician Cameron Toy recently released his sixth album, No Good Art in Paradise.
The LP is a 12-track sonic/sound effects trip from beginning to end – featuring tracks like the sun blazed opener, "Empty Street," to the experimental delirium of "Mother Goose's Big Ass Band," (with DripKiss); the musical collage and beats of "Dedication Music"; sci-fi-like meandering and spooky keys, vocals and beats of the Halloween-like track, "Ghoststock," perhaps the album's standout track.
It's always impressive when one person writes, plays all the instruments, mixes and masters totally DIY style an entire album, let alone six of them. But what is even more impressive are the results.
Toy's tracks may remind some rock enthusiasts of a little bit of Frank Zappa reconfigured in the modern time. That comparison is only a lamp post, if you will, on a longer street of lamp posts, but it seems fitting nonetheless.
That said, Toy is a compelling and skilled musician and lyricist. He exhibits many of the characteristics of a musical vaudeville artist, while utilizing the modern gear and technology that allow him to create and experiment without interference from a label.
Obviously, Toy put a lot of work into this album, recording it over a period of a year in locations like Portland, Maine, Brooklyn and Bakersfield, California.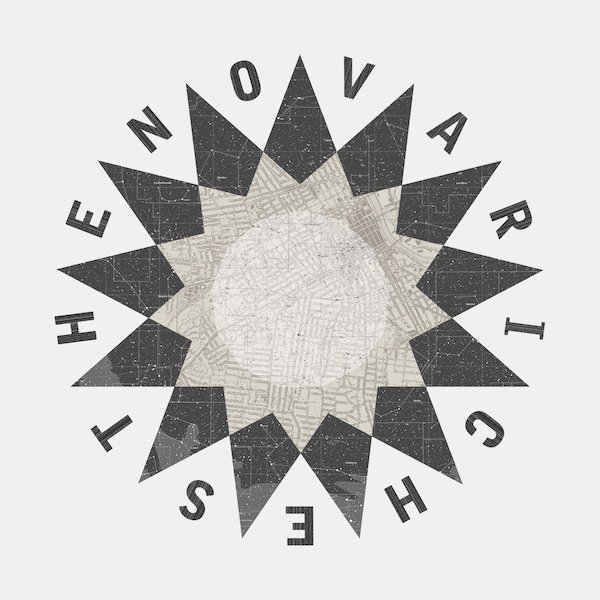 Anchor Thieves – "Afterwise"
Based in the music city of Nashville, the alt. rock trio Anchor Thieves – who cite Failure, Cloakroom, Pinback, and Radiohead as major influences – have created a dreamy, roots-leaning alt. folk rock sound on tracks like "Non Sequitur," "The Last Surviving Coyote" and the lo-fi, psych-leaning "Afterwise," from the album The Nova Riches.
The band, pulling from "strands of alternative, grunge, and post-rock," is comprised of Cayce Keller (vocals; guitar); Simon Lynn (drums); and Paul Cavitt (bass; backup vocals).