With summer waiting in the wings, here are some artists and bands to watch in 2017 and beyond. We have gone through hundreds of submissions to pick out these artists, and there are even more coming. Please share these great songs and artists with others.
Teemu & The Deathblows – Helsinki, Finland
Noir Disco – Los Angeles, California
Palm Poko – Platz, New York
Stopwatch Novelty – Ottawa, Ontario
Coastals – Tampa, Florida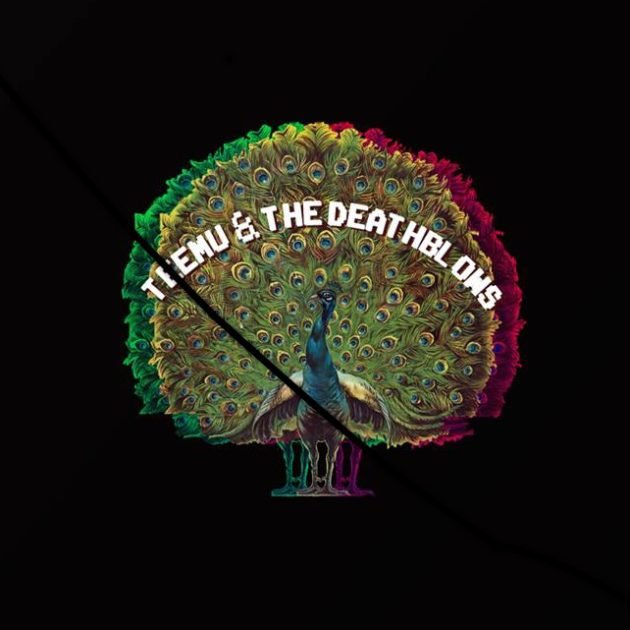 Teemu & The Deathblows – Helsinki, Finland
Formed last year, the Helsinki indie rock/pop band Teemu & The Deathblows got their footing by recording lo-fi tracks to an old-fashion tape recorder, and got our attention big time with their melodic verve on tracks like the unforgettable summertime-feeling song, "I'm The Kidd" with an attitude that reminds us of Dinosaur Jr. meets Cheap Trick partying with T. Rex.
However, the song was "partially influenced" by The Clash, Thin Lizzy and a Finnish artist Jukka Nousiainen, according to guitarist and vocalists Teemu Mononen.
"'I'm The Kidd' is pretty sentimental and yet has a lot of attitude," he says. "It's about some friendships and relationships and how there is something that drives some people apart every time they interact."
Other standout tracks include the indie pop-oozing, guitar-ringing, percussion booming, "Girl" and the catchy, Strokes-influenced – and another summertime track – "In The Sun" (fuck it all/let's have some fun in the sun/let the daydream end/have fun in the sun)
The other band members include guitarist Niko Kotsalo , drummer Matias Koskimies, and bass player, Markus Lindén. The band members are fans of Tame Impala, The White Stripes, Mac Demarco, Thee Oh Sees, Ty Segall, and Dungen – all influences you can hear listening to their tracks from the band's upcoming debut album.
Teemu & The Deathblows on Instagram
Noir Disco – Los Angeles, California
Noir Disco is a DIY duo from Los Angeles consisting of brothers Nolan Trotter and Carter Dickson. Growing up, the brothers bonded over Arcade Fire and recorded themselves playing air guitar on fake stages, but soon began replacing the air guitar with real instruments. After a concert a UCLA, musician David Crosby encouraged the duo to form a band. Which they did.
One standout track from Noir Disco's new release, Love Me, is the psych pop item, "Escapade." The track forges a lush and catchy vibe that makes it an automatic repeat song. Other tracks to check out on the bros' Soundcloud include "Love Me" and "Sex, You're Playin'."
The duo's musical influences include Ariel Pink, La Femme, Tame Impala, Syd Barrett, and Talking Heads.
Noir Disco should not be confused with the magnificent Milan DIY artist Disco Noir, whose stunning release, Aware, is streaming on Bandcamp; even though it's in Italian, the music and vocals are transformative.
Palm Poko – Platz, New York
Palm Poko is the bedroom, stream-of-consciousness musical project of Platz, New York multi-instrumentalist and producer Alex Futtersak.
His latest EP, Tiny Island, was produced with one microphone, and eclectic line-up of instruments, including synths, bells, whistles, and guitars to create a dreamy ambience that is transcendent and warming.
The California psych surf lo-fi rock styles mixed with acoustic folk and Beatlesque melodic hooks combine to make the catchy, hazy and splendidly-produced songs on Tiny Island.
Standout songs from the EP include the irresistible, Flaming Lips-like, "The Isle Othello," and the alluring, Sgt. Pepper-inspired "Hannalina Hill."
Futtersak's music influences, as he listed them, include The Beatles, The Beach Boys, Sufjan Stevens, Beach House, Alex G and Tally Hall.
Bonus MP3: "Hannalina Hill" – Palm Poko from Tiny Island
Stopwatch Novelty – Ottawa, Ontario
The Ottawa, Ontario DIY alt. rock band Stopwatch Novelty was formed by two high school friends – guitarist and bassist Pawel Szaryk and vocalist and guitarist Curt Jones.
Having performed in a variety of other bands for the past decade, the duo decided to finally get together and record SWN's debut album, Business Casual – an album they had, in essence, been working on for years and that they always wanted to record.
The result is a fantastically riveting album featuring standout tracks like the unforgettable "For Dear Life" and the jamming attitude-laden alt. rocker with Dinosaur Jr. and Strokes influences, "Rightfully So."
The duo's top musical influences include The Beatles, Jack White, The Black Keys, and Nirvana.
Bonus MP3: "Rightfully So" –Stopwatch Novelty from Business Casual
Coastals – Tampa, Florida
The almost-frenetic, tropical pop-driven track, "Nervous," from Tampa DIY duo Coastals, might just help brighten up a dreary day. The track is off the indie quartet's debut EP, Bedroom Mixes. They band also just released an electro-pop guitar rock single, "Figure It Out."
The high school friends, and now university students initially bonded over a mutual love for bands like Bombay Bicycle Club, Two Door Cinema Club, and Phoenix. Over a period of a couple of years, they decided to form a band and worked on an EP which is brimming with electro indie bedroom rock.