Thursday's
Volume One
of this week's Best New Releases features the top singles from new albums by Crystal Castles, School of Seven Bells, The Weeknd, El Perro Del Mar, Clinic, Bear Colony, and others.
Also, read about The Rolling Stones ultimate greatest hits collection, watch their new music video, see the trailer from their just released rockumentary, and enter a contest to win a free collectors' eBook of the Stones' 50 year career of creating some of the best songs and albums in rock history. This post contains the week's other singles and music videos from new album releases.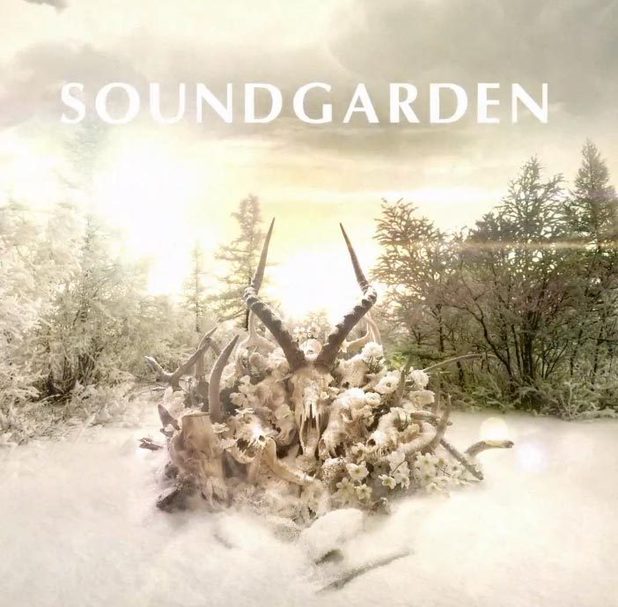 Singles and LPs from Guided By Voices, Soundgarden, Mudhoney and Sonic Youth
In addition to veteran rock and rollers like The Rolling Stones, other aging bands like Guided By Voices, Soundgarden, Mudhoney and Sonic Youth, all dropped new albums this week – some featuring original, new material; others containing new and old material, and two albums of live recordings. As for the bands, what a dream line-up that would make for a festival of old skool rockers, if you will. Also, view the Mudhoney video here.
"She Lives In An Airport" – Guided by Voices from The Bears for Lunch on Guided by Voices Inc.
"Been Away Too Long" – Soundgarden from King Animal on Universal Republic
"If I Think" – Mudhoney from Mudhoney: Live in Berlin 1988 (DVD) on !K7 Records
"Intro/Brave Men Run" – Sonic Youth from Smart Bar: Chicago 1985 on Goofin' Records


Band To Watch The Babies Drop Sophomore Album, Our House on the Hill
The Brooklyn garage rock band, The Babies, formed in 2009 as a musical project between Vivian Girls' guitarist Cassie Ramone and Kevin Morby of Woods and Bossy drummer Justin Sullivan. Earlier this year the band released the well-received EP, Cry Along with The Babies. This week they released their sophomore LP, Our House on the Hill, reinforcing the idea set by their 2011 self-titled debut, that The Babies are on the move. "Moonlight Mile" is one of the standout tracks on the album. Vocalist Kevin Morby sings in his bold and powerful tone, adding to the single's propulsive pop spirit, driven by punchy bass lines and invigorating guitar riffs. The track "Places" is a warmer, more folksy jam, featuring the signature Babies' twang along with rugged guitar soloing and a marching snare drum. The Babies are definitely a Band to Watch.
"Moonlight Mile" – The Babies from Our House on the Hill
Double-shot: "Places" – The Babies from Our House on the Hill
Singles from New Albums by Yusuf Azak, Slam Dunk, and Sunglasses
Switching gears, the layers of uplifting acoustic guitars, the trademark wispy vocals and soaring choruses on the new single, "Smile Tactics," from Yusuf Azak's new album, Go Native, really caught our attention. Azak's sound is not for everyone, but he clearly has struck a chord in the past couple of years with fans of mellow acoustic guitar and soft vocals.
"Smile Tactics" – Yusuf Azak from Go Native
"Can't Stand It" – Slam Dunk from Welcome to Miami
"Cold Shoulder" – Sunglasses from Wildlife
Nyteowl is Minneapolis based producer, performer & DJ Jeremiah Conlon. He also offers his skills as a remixer lending his talents to official remixes for Cassius, Black Ghost and Crystal Castles. Earlier this year, Jeremiah released his single "Love of Mine" via Juno Records with remixes from Boy 8 Bit and Mighty Mouse. Since then he has been piecing together a wildly different record taking from late 70's and early 80's soul and R&B, to funk, disco, and boogie which has resulted in his own new album, Life. The nine-track album, mixed by Chris Heidman (former member of Sukpatch).
Best Day Ever – EZ Boy from Life
Other Tracks Worth A Listen
The band Eternal Tapestry offer up "When Gravity Fails" from their latest LP, World Out of Time , plus listen to new singles from Lust For Youth and MMOSS.
"When Gravity Fails" – Eternal Tapestry from World Out of Time on Thrill Jockey
"Behind Curtains" – Lust For Youth from Growing Seeds on Sacred Bones
"Another Dream" – MMOSS from Only Children on Trouble in Mind