It took some time to put together this post because there was so much music (20 singles altogether) to highlight from this week's top new releases. There's something for just about everyone in this week's singles from new album releases. Over the weekend, the Top 10 Songs weekly playlists for October, as well as the overall Top 10 Songs of October, based on which songs posted during the month were streamed and downloaded the most, were posted. So, let's get to it. Starting off this week's new releases is the new single from the latest album by Andrew Bird. Bird's musical experimentation continues with a country and rock influenced single, "Three White Horses," that is heavy on bass and drums, and of course his various instrumentations along with mournful vocals.
"Three White Horses" – Andrew Bird from Hands of Glory (limited time sale for $5.99 via Amazon) on Mom + Pop Music
Chad Valley Teams Up with Twin Shadow
Oxford based musician Hugo Manuel took his bedroom recordings to the next level with the band Jonquil. Now's he's back as a solo recording artist using the moniker, Chad Valley. With his latest single, "I Owe You This," Manuel teamed up with synth pop artist Twin Shadow.
"I Owe You This" (Feat. Twin Shadow) – Chad Valley from Young Hunger on Cascine
Black Light Dinner Party's new single, "Leave It All," from their self released album, B.L.D.P. lays down a textured synth-rock jam on their latest single. Cody Chesnutt steps into the time machine and travels back to capture some 1970's vintage soul on his new single, "That's Still Mama."
"Leave It All" – Black Light Dinner Party from B.L.D.P. (self-released)
"That's Still Mama" – Cody Chesnutt from Landing on a Hundred on Vibration Vineyard
London Band Mouth of Ghosts and Vocalist Alla Seydalieva
One of our favorite new singles from an album out this week is from London indie/trip-hop band Mouth of Ghosts, which we don't see being covered on any other indie blogs or music websites. "Where The Sun Sets" highlights what we think is one of the best new female vocalists to emerge in the U.K. this year, Alla Seydalieva. Yet compared to her – and her band's – talents, not as widely known as we'd expect. Her voice is spectacular with remarkable range – she can sing deep and hit incredibly high notes in a matter of a couple of seconds. Having met in early 2011, founding band members Simon Langford and Marco Italia met Alla Seydalieva, matching her stunning vocals with haunting, ragged guitar melodies and moody bass, with lashings of atmosphere and tension in their tracks.
Just in the past year Mouth of Ghosts have opened for a range of mostly U.K. artists like North Atlantic Oscillation, From The Cry, Alexis Kings, Hands Make Fire, Dubious Caesar, Sophie Jamieson, Sisterbrother, Chris Cape, Eat Lights, Become Lights, Neon Choir, Annaelectra.
"When The Sun Sets" – Mouth of Ghosts from When The Sun Sets
Artist to Watch from 2011, The Soft Moon, Drops Sophomore LP
Last year, we were blown away by The Soft Moon, the moniker of Oakland multi-instrumentalist and singer Luis Vasquez. Now, a year later, Vasquez returns withback with a new album, Zeros, which features the intense atmospheric synths and fuzzy Joy Division-like guitar riffs on the dark dream pop track, "Insides," a single that we expect to be on the Top 10 Songs playlists for November when we get around to crunching the numbers. Vasquez's vocals are touching and yet retain their haunting allure. Fans of The Cure will likely appreciate his dark synth sound, or more like teeth, on this lead track from his sophomore effort. Vasquez tours with a band but prefers to record by himself.
"Insides" – The Soft Moon from Zeros on Captured Tracks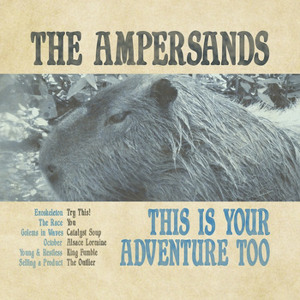 The Ampersands, Ending People, Dolfish, Wooden Indian Burial Ground and More
Indie pop band The Ampersands has been getting some second listens from unabashed indie pop rock lovers and probably will gain even more with the release of their new album, This Is Your Adventure Too. More on them and another track coming up. We also dig the new synth rocker, "Tiny Little Army," from the band Ending People, the interestingly Marianne Faithful/Daniel Johnston evoking vocals, and Nick Drake-like acoustic sadness (lots of comparisons there), from Dolfish, and the lo-fi surf/psych rocker, "Sparkelrella" by Wooden Indian Burial Ground. Not so sure about that band name though, but also haven't looked into it either. Just saying…
"Try This" – The Ampersands from This Is Your Adventure Too
"Tiny Little Army" – Ending People from Fill Your Lungs
"Grown Ups" – Dolfish from I'd Rather Disappear Than Stay the Same
"Sparklerella" –  Wooden Indian Burial Ground from Wooden Indian Burial Ground on Mon Amie Records
Boulder Band Building Momentum, Drop New EP
Flashlights is a popular electro-pop band from the college town of Boulder that formed in a basement in 2010 and quickly gained the praise of many music lovers in and outside of Boulder. The band members never originally planned on playing live shows, but it was only a matter of time before they were opening for legends like New Order, and scores of popular indie artists such as Toro Y Moi, Miami Horror, Gardens & Villa, Youth Lagoon, and Tennis. The last two years have been quite a ride for the band, a time the band says "has evolved from a basic need to express our warmth while stuck in the cold, to a constant experiment in growth and curiosity, both personally and technically." The band released their second EP, So Close to Midnight, this past week, and shared two tracks with IRC.
"Scarves" – Flashlights from So Close To Midnight (EP)
"Fireworks" – Flashlights from So Close To Midnight (EP)
Flashlights on Facebook
London Alt Rock Band Hitchcock Blonde Drop Debut EP
Four piece London based alternative rock band, Hitchcock Blonde, fronted by the explosive Ella Grace, known for their high voltage live performances. Playing at some of London and the UK's top venues over the last year (The Garage, Cargo, The Barfly, Kasbah, The Boileroom) with headliners like The Eighties Matchbox B-Line Disaster, My Red Cell, Wrongnote, and The Mars Patrol, Hitchcock Blonde have been compared to Band of Skulls, Foo Fighters, and Skunk Anansie. Following a string of electrifying shows, the band headed into the studio this summer with Tobin Jones (Cold Specks, The Twilight Sad) to record their debut EP, Five Pounds, dropped earlier this week.
"Baby Knows Best" – Hitchcock Blonde from Five Pounds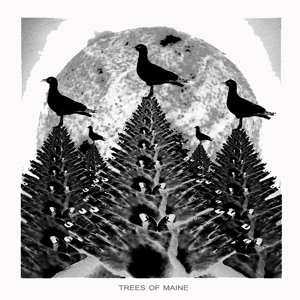 East-Ra and Orange Strips Members' Project Trees of Maine Drops Single
From Boothbay, Maine, Trees of Maine is a newly formed DIY duo consisting of two frontmen – Dino Santaleza of East-Ra and Valdet Luboteni of The Orange Strips. "Venice on the Island" is the band's new single while they work on their debut album, Everything Means Nothing.
"Venice on the Inside" – Trees of Maine from Everything Means Nothing
DIY Toronto Indie Defend The Low End
Defend The Low End is an unsigned British-inspired indie rock band from Toronto that formed officially in 2011. Their new single, "Vapor Trails," is from their new EP, Vapor Trails. The band model their sound after artists like The Cure, The Smiths, Oasis, and Radiohead.
"Vapor Trails" – Defend the Low End from Vapor Trails EP
"Out of Bounds" – Defend the Low End from Vapor Trails EP
Nashville DIY Rapper Raushan Integrates Real Issues into His Music
Nashville DIY rapper Raushan takes on an issue that has been a hot potato issue of recent years on his new single, "Class Warfare." According to the profile he provided, Raushan "is a lyricist to the core, with an extensive vocabulary, complex rhyme schemes, and a knack for exposing topics that society tries to hide." While the music itself is lacking and predictable, the progressive rapper does have some lyrics that touch on raw nerves, and are in some ways, at the center of the debate in America between two-party ideology. We like the fact that he doesn't rely on cursing or derogatory language to deliver his thoughts on economics, racism, politics, history, and religion.
"Class Warfare" – Raushan from American Nightmare
Chicago Band Face of Man Genre-Mix with R&B Edge
Formed at Columbia University in 2010, Chicago band Face of Man creates a weaving together of pop, shifting meters, layered guitar riffs, falsetto vocals, electronics, and heavy percussive energy. Their lyrics veer between a fixation on passionate love on the one hand, and mystical love on the other, blurring distinctions with a surrealist flair. Their latest EP, At the Pheelharmonic, features lush, shifting soundscapes, with songs that attempt to merge songwriter Alex Silva's love of intricate, guitar driven art-rock and harmony-drenched R & B (think Nels Cline meets R. Kelly).
"Altiloquence" – Face of Man from At The Pheelharmonic
"Fast Car" – Face of Man from At The Pheelharmonic