We hope you're all enjoying the 12 Days of Christmas, and the
indie rock Christmas playlists
(now up to 400+ songs!).
Now, we're trying something completely different, and definitely unconventional, with this experimental playlist.
The concept is simple – make as close a match as possible between great indie songs and the lines to the classic Christmas poem, 'Twas The Night Before Christmas.'
The songs that accompany each stanza are not meant to be literal, and not necessarily related to Christmas or the holidays – although such a relation was achieved with many of the songs below. This is merely an experimentation in free form 'tape' mixing.
Even apart from the interpretative aspect of this mix, it's our hope that you find some great indie Christmas (and Christmas-like) songs for your MP3 player. There are more than 65 songs that make up this playlist; many are Christmas originals and covers from indie to classic rock artists; dozens of songs are choice picks from obscure artists, while others are lesser known songs from well-known artists, and so on. In other cases, it was a real challenge to find a good song for a particular stanza.
Note: Also, check back in a couple days for a couple of playlists featuring new indie Christmas songs that we've not published before. Merry Christmas and Happy Holidays.
Twas the night before Christmas
"Donde Esta Santa Claus?" – The Sugarcubes
And all through the house,
"This House Is a Circus" – The Arctic Monkey
Not a creature was stirring
"Creature Fear" – Bon Iver
Not even a Mouse
"Quiet as a Mouse" – Margot & The Nuclear So Sos
The stockings were hung by the chimney with care
"Hanging Up My Stockings" – Squirrel Nut Zippers
In hopes that St. Nicholas soon would be there;
"Little Saint Nick" – The Beach Boys
The children were nestled all snug in their beds,
"Take Care of All of My Children" – Tom Waits
While visions of sugar-plums danced in their heads;
"Put Some Sugar On It" – Half Japanese
And mamma in her 'kerchief, and I in my cap,
"Feather in Your Cap" – Beck
Had just settled down for a long winter's nap,
"I Go To Sleep" – The Kinks
When out on the lawn there arose such a clatter,
"Come On Let's Boogie to the Elf Dance" – Sufjan Stevens
I sprang from the bed to see what was the matter.
"We Awoke" – Between The Pine
Away to the window I flew like a flash,
"Flash" – Queen
Tore open the shutters and threw up the sash.
"Shutter" – City & The Horse
The moon on the breast of the new-fallen snow
"Fallen Snow" – Au Revoir Simone

Gave the lustre of mid-day to objects below,
"Shine A Light" – Wolf Parade

When, what to my wondering eyes should appear,
"Look Kids" – Apparatjik

But a miniature sleigh, and eight tiny reindeer,
"Reindeer Ride" – Roger Lavern & The Microns

With a little old driver, so lively and quick,
"Drive On, Driver" – The Magnetic Fields

I knew in a moment it must be St. Nick.
"Donde Esta Santa Claus" – Guster

More rapid than eagles his coursers they came,
"The Reindeer" – The Headcoats

And he whistled, and shouted, and called them by name;
"Reindeer Ride" – The Knife

"Now, Dasher! now, Dancer! now, Prancer and Vixen!
"The Happy Reindeer" – Dancer, Prancer and Nervous

On, Comet! on Cupid! on, Donder and Blitzen!
"Donna and Blitzen" – Badly Drawn Boy

To the top of the porch! to the top of the wall!
"Wonderwall" – Oasis

Now dash away! dash away! dash away all!"
"Dash After Dash" – Matt and Kim

As dry leaves that before the wild hurricane fly,
"Maple Leaves" – Jens Lekman

When they meet with an obstacle, mount to the sky,
"Fly" – Nick Drake

So up to the house-top the coursers they flew,
"The Roof" – New Bomb Turks

With the sleigh full of toys, and St. Nicholas too.
"Santa Claus is Coming To Town" – Bruce Springsteen

And then, in a twinkling, I heard on the roof,
"Crooked Roof" – J. Tillman

The prancing and pawing of each little hoof.
"The Hoofs" – Why?

As I drew in my hand, and was turning around,
"Cold Hands" – The Sun

Down the chimney St. Nicholas came with a bound.
"Father Christmas" – The Kinks

He was dressed all in fur, from his head to his foot,
"Fur Soft As Fur" – The Boy Least Likely To

And his clothes were all tarnished with ashes and soot;
"Ashes to Ashes" – David Bowie
A bundle of toys he had flung on his back,
"All The Best Wooden Toys Come From Germany" – BSS
And he looked like a peddler just opening his pack.
"Santa Claus" – Belle and Sebastian
His eyes — how they twinkled! his dimples how merry!
"In the Twinkle of an Eye" – Eerie
His cheeks were like roses, his nose like a cherry!
"Rosy Cheeks" – Her Majesty's Orchestra
His droll little mouth was drawn up like a bow,
"Close Your Mouth It's Christmas" – The Free Design
And the beard of his chin was as white as the snow;
"Hey Snow White" – The New Pornographers
The stump of a pipe he held tight in his teeth,
"The Pipe" – Vulture Whale
And the smoke it encircled his head like a wreath;
"Cinder and Smoke" – Iron and Wine
He had a broad face and a little round belly,
"Belly" – Swanton Bombs
That shook, when he laughed like a bowlful of jelly.
"Jelly Belly" – The Smashing Pumpkins
He was chubby and plump, a right jolly old elf,
"Jolly Jolly Ego" – Dirty Projectors
And I laughed when I saw him, in spite of myself;
"If I Laugh" – Cat Stevens
A wink of his eye and a twist of his head,
"One Wink at a Time" – The Replacements
Soon gave me to know I had nothing to dread;
"Darlin Do Not Fear" – Brett Dennen
He spoke not a word, but went straight to his work,
"Did You See The Words" – Animal Collective
And filled all the stockings; then turned with a jerk,
"Santa Left a Booger in My Stocking" – Aqua Teen Hunger Force (w/Neko Case)
And laying his finger aside of his nose,
"Watching You Paint Your Nose" – Dada Trash Collage
And giving a nod, up the chimney he rose;
"The Chimney Sweep" – The Decemberists
He sprang to his sleigh, to his team gave a whistle,
"Lonesome Whistle" – Beck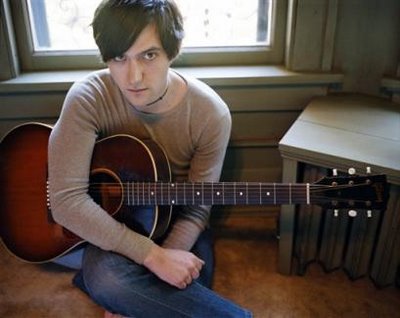 And away they all flew like the down of a thistle.
"Milk Thistle" – Conor Oberst
But I heard him exclaim, ere he drove out of sight,
"White Sky" – Vampire Weekend
"Happy Christmas to all, and to all a good-night."
"Happy Christmas (War is Over)" – John Lennon
"Good Night" – The Beatles
(Still waiting for Peace on Earth)